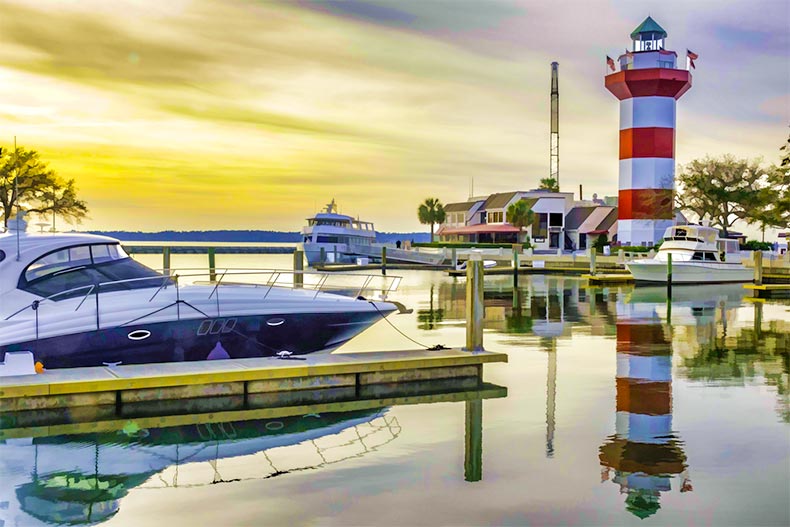 There are many appealing locations to consider for retirement along the stunning South Carolina coast, but the coastal town of Hilton Head seems to stand out among the rest for many reasons.
Steeped in rich history and picturesque scenery, the island of Hilton Head is one of the southeast's most popular travel destinations — and for good reason. Its warm summers and mild winters allow both visitors and residents enough freedom to get outside and stay active year round. Plus, there's never any reason to run out of things to do between the beaches, historic sites, recreational options, and entertainment.
Abundance of Outdoor Recreation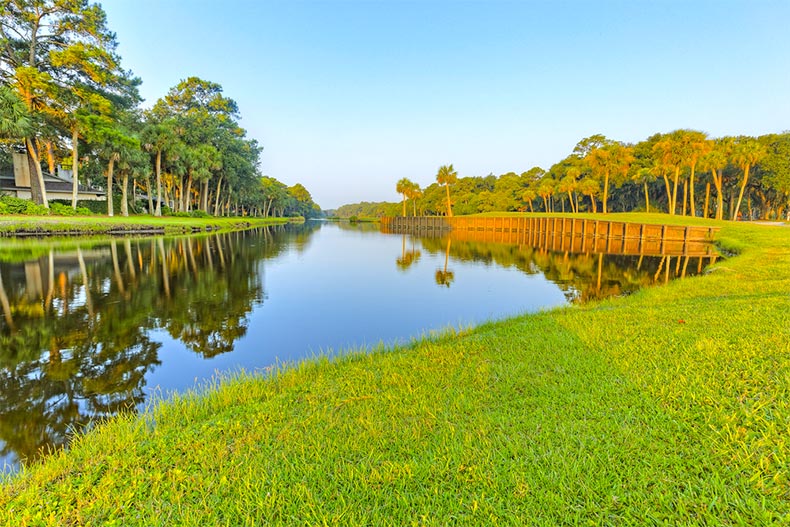 Hilton Head is a golf lover's dream with 22 courses just on the island and another 25 courses in the surrounding areas of Bluffton and Okatie. Every April the town hosts the PGA tour's popular Heritage of Golf tournament.
Not in to golf? No problem. Hilton Head has plenty of other recreational and outdoor activities to choose from with 15 tennis clubs and 300 tennis courts on the island, 20 miles of biking paths along major roads, and nine marinas packed with boats, plenty of chartered fishing options, and water sports. The island is also home to 12 miles of beachfront property that's perfect for a leisurely stroll or run along the shoreline. Additionally, the area's Pinckney Island National Wildlife Preserve has six miles of trails to explore and is ideal for bird watching.
Live Entertainment
There's always something going on around Hilton Head with countless events and festivals scheduled throughout the year, including Winter Carnival, HarbourFest, and the BRAVO Festival of the Arts. Other entertainment options include productions by the The Arts Center of Coastal Carolina, as well as live music performances by the Hilton Head Jazz Society, and Hilton Head Symphony Orchestra.
Culinary Scene
Foodies can rejoice — the island is also home to over 250 different restaurants that range from seafood restaurants that serve up some of the freshest Lowcountry favorites in the state to down home barbecue joints and fine dining establishments directly on the waterfront.
Shopping destinations include the popular Tanger Outlet mall, six marina villages full of local boutiques, jewelry shops, art galleries, and antiques stores. There's also the waterside Shelter Cove Towne Centre, which boasts 290,00 square feet of retail, dining, and entertainment space.
Transportation
Traveling in and out of town is easy with two airports located within an hour's drive — the Hilton Head Island Airport is less than 20 minutes from the center of town and the Savannah/Hilton Head International Airport is roughly around 45 minutes away. Nearby are the historic cities of Charleston, Savannah, and Beaufort, just waiting to be explored.
Active Adult and Retirement Communities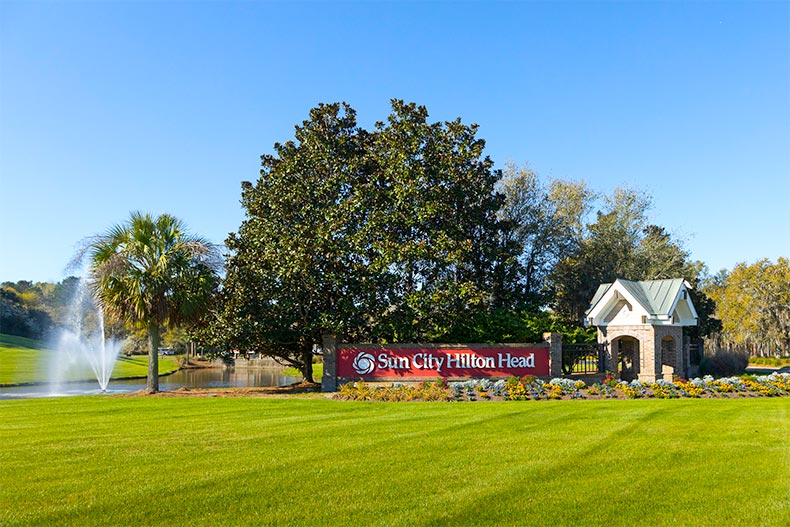 Sun City Hilton Head is the most popular 55+ community in South Carolina.
The island is home to several popular 55+ communities that can fit almost any budget with prices starting in the low $100s and going up to the high $3Ms. Age-restricted communities in the area include Sun City Hilton Head, the new Latitude Margaritaville Hilton Head, and The Haven.
Small communities with less than 150 homes include The Reserve at Cypress Ridge, Abbey Glen, and Alston Park at New Riverside.