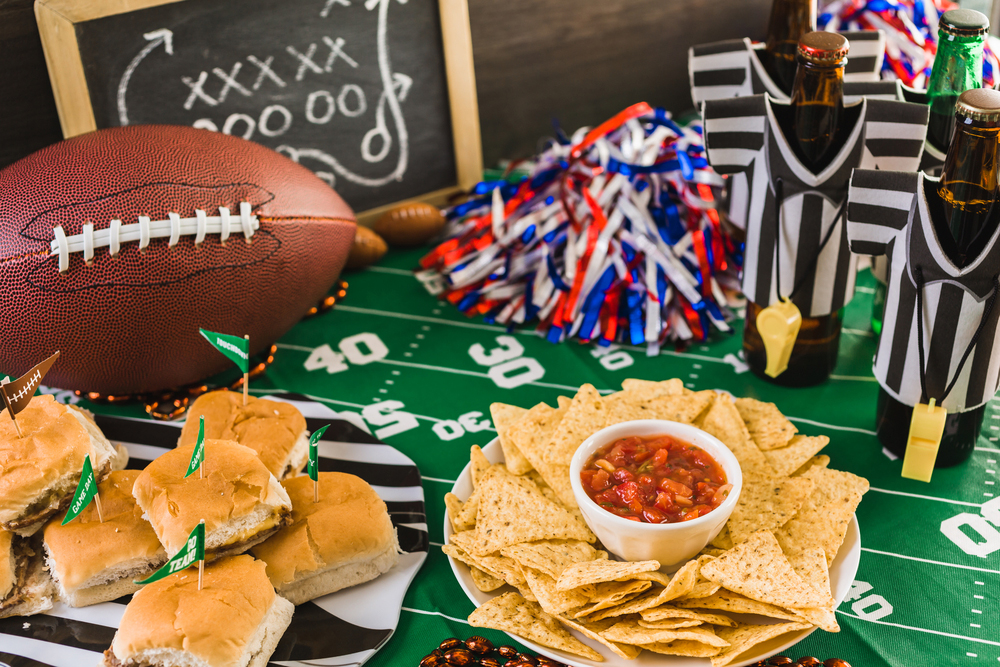 Football fans excited for this year's Super Bowl showdown between the Philadelphia Eagles and New England Patriots can celebrate this special event right in their own 55+ community. Active adult communities across the country have a variety of social clubs, events, and activities tailored around Super Bowl Sunday that allow retirees to celebrate the big game in their own way and without having to travel to the U.S. Bank Stadium in Minneapolis, Minnesota.
Retirees can host their own Super Bowl viewing party in the comfort of their own home with close friends and family. Hosting the big game shouldn't be too difficult or costly either. Homeowners can do a potluck-style party and provide a few of the appetizers to share while other guests bring their favorite dishes, beverages, or football-shaped cheese platters to the party. You can also throw in a few DIY football-themed decorations or just wear your favorite team's jersey to set the tone for the party. A friendly chili cook-off is another great way to celebrate game day. Guests can bring their very own special chili recipe and take turns tasting each other's dish to see who made the best batch of chili. And because you're watching a competitive sport, you can also include fun prizes like a bottle of wine, fruit basket, or gift card for the winner.
Active adult communities have always been popular for the active and social lifestyle it offers to residents. These 55+ communities usually have organized clubs and groups that bring people together to share similar interests. With the upcoming Super Bowl, retirees will have endless options on how they want to celebrate game day. Some 55-plus communities host Super Bowl parties to accommodate more residents from the neighborhood. Typically, active adult communities enlist the services of a party or social committee, which help organize and plan larger functions for everyone to enjoy. They can also plan more activities to entertain residents during commercial breaks or halftime.
Some fun things to do in between game time include trivia questions, cornhole/bags tournaments, and raffles. Active adult communities like The Villages of Flowers Mill in Langhorne, PA host a Super Bowl party for its residents in the clubhouse's ballroom. With ample space and a giant T.V., residents can cheer on the Eagles or Patriots while enjoying food and games. Snowden Overlook in Columbia, Maryland is another 55+ community that will host a Super Bowl party for its residents as well. And if you snoozed on the big game, residents can catch up and chat about the game or their favorite halftime commercials in one of the many social clubs like men's club or coffee group that meet the next day.
Whether you're rooting for the Eagles or the Patriots, any way you celebrate on Super Bowl Sunday is sure to be a fun day full of great food, company, and entertainment.