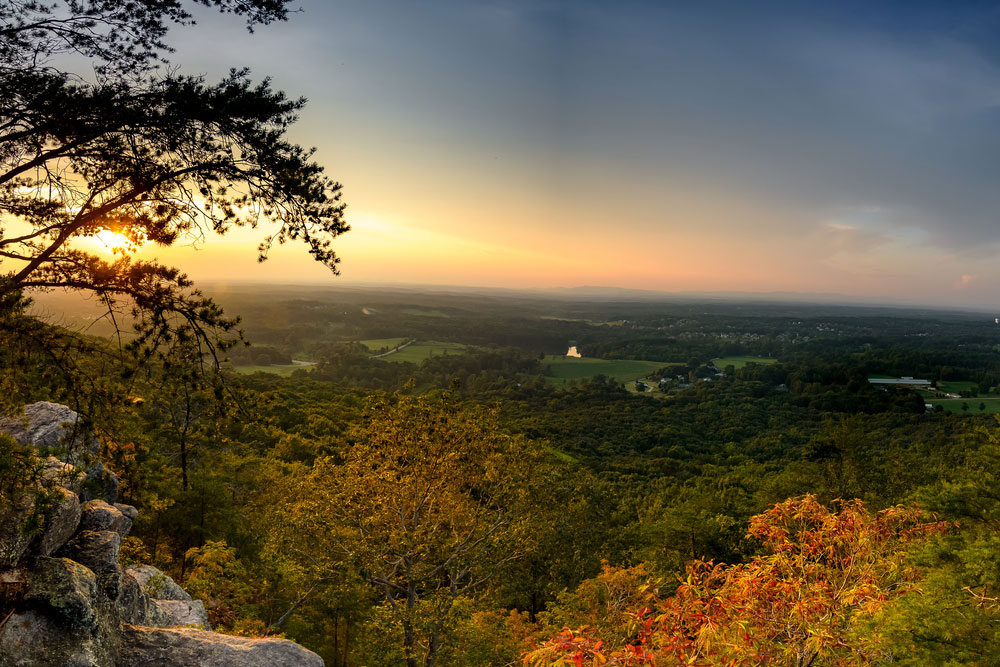 When you think of retirement, the city of Cumming in Georgia isn't the first retirement destination that comes to mind. Typically, Florida and Arizona hold the number one spots for top retirement locations on numerous lists, but this time Cumming, Georgia made it near the top spot.
Ranking Score
SmartAsset, a personal finance technology company, analyzed statistics linked to finance and quality of life to produce their fourth annual study on the Best Places to Retire. Surprisingly, the city of Cumming earned the number two spot on the list. This is the second year that the city ranked at number two nationally on this best retirement list and earned a high ranking in each of SmartAsset's categories such as tax-friendliness, medical care, and social environment.\
Active Adult C
In addition to these three major factors that appeal to the 55+ crowd, Cumming also has a wide selection of active adult communities offering homebuyers low-maintenance homes, resort-style amenities, and exciting social atmospheres. For many retirees, easy access to healthcare facilities is a top priority, which is why Cumming earned the number one spot in the medical care category.
"What really stood out most for Cumming was the number of doctors' offices found in the city. 32.9 is the most in our whole top ten. This is compared to a 0.8 average for the nation," stated Stephanie Ciosek, SmartAsset's public relations associate.
The city also has "outstanding medical facilities in close proximity with Northside Forsyth Hospital and Emory at Johns Creek Hospital," said Kathy Kirby Seger, active adult/55+ real estate specialist and associate broker of RE/Max Around Atlanta. With a large availability of doctors and hospitals in the area, it allows retirees to get the quality, medical attention they seek. When it comes to quality of life, retirees often search for places where they can mingle with like-minded adults and enjoy a vibrant social environment. Fortunately, Cumming has all of that and more.
The city came in fourth place in the recreation and social category with 8.6 recreation centers per 1,000 people and 1.8 retirement centers per 1,000 people. The city also has a growing number of retirees – making up 18.3% of its population, to be exact. "Our 2017 study showed the percentage of seniors in Cumming was 15.9% compared to this year's 18.3%. It will be interesting to see what next year's results will be if we analyze data for a 2019 study," stated Ciosek.
Housing Market
In addition to great medical care and social environments, Cumming also has a great housing market that caters to retirees thanks to a variety of active adult communities in the area. With an increase of retirees within the city's population, more builders are developing age-restricted communities that offer resort-style amenities, low-maintenance homes, and a friendly environment.
"We continue to see new active adult communities in Cumming. Presently Jim Chapman is building Nestledown Farms and Lennar has Bridlewood," said Seger. Cumming has a great selection of active adult homes that offer a variety of amenities and home designs that cater to the active adult lifestyle. "Creekstone Point is a gated community of 40 new homes with lovely extra touches such as brick paver driveways and award-winning construction and design features. The Orchards at Brannon Oaks Farm has a mixture of villas, ranch patio condominiums, and single-family homes that offer something for everyone," said Seger.
Local Attractions
Another benefit of retiring in Cumming is its abundant outdoor recreation and natural beauty. The city offers "great outdoor experiences such as Sawnee Mountain Preserve and the Big Creek Greenway, a linear park that will eventually have 15 miles of concrete path for walking, jogging, biking, and inline skating that winds [through] wonderful scenery in the county," said Seger.
Active adults looking for excitement around the city also never have to travel far for some entertainment. Cumming offers a rich line up of world-class restaurants and shops and is home to the popular Collections of Forsyth, which is an open-air mall. And if that's not enough, retirees can drive to Atlanta, which is just under an hour away.
With more than 70 million Boomers in the country searching for a retirement destination that fits their lifestyle, Cumming, Georgia is quickly becoming a top destination for active adults seeking a healthy and happy retirement.