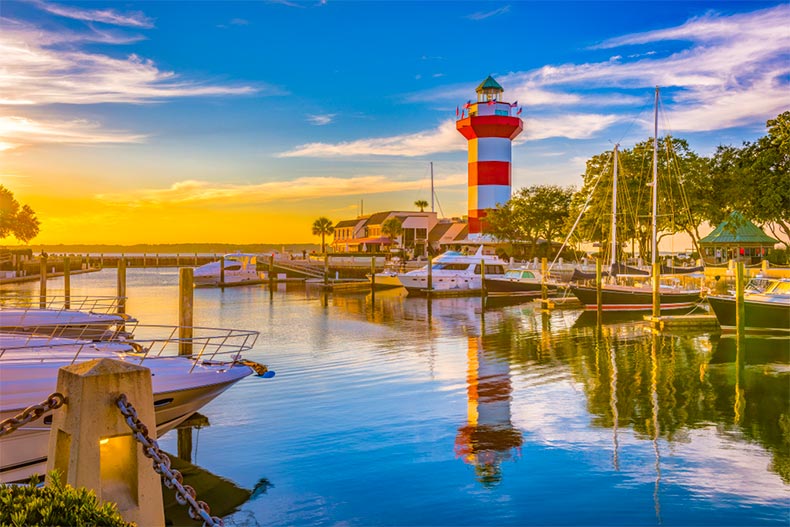 With Sun City Hilton Head being named the best 55+ community for 2018, we wanted to take a look at what life is like outside the community. While Sun City Hilton Head has modern homes, resort-style amenities, and an active lifestyle, it also draws in active adults because of its coastal location.
Whether you're new to the area or are thinking about moving there, Hilton Head Island, South Carolina, has plenty to do for all kinds of folks, whether you're choosing to stay active or prefer to spend the best years of your life relaxing as much as possible.
Explore the Island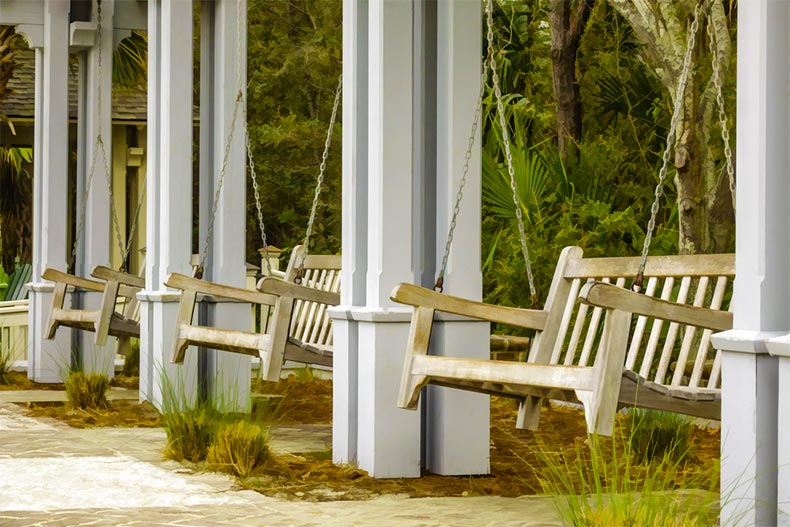 Hilton Head is a foot-shaped island that is less than five miles wide and twelve miles long, encompassing 42-square miles. It's pretty small, which makes it the perfect size to explore. With about 60 miles of bike trails on Hilton Head, the area is just coaxing you to rent a bike and discover the natural beauty of the island.
Speaking of discovering, Hilton Head has 12 miles of white, sandy beaches to enjoy. Coligny Beach Park is the most popular with its interactive fountain, outdoor bar, and old-fashioned porch swings. If you like fishing and would prefer something a bit more secluded, then Fish Haul Creek is more your speed.
Maybe you'd prefer to do some deep-sea fishing, or take a cruise to see some dolphins. Then you'll want to book a trip with one of the island's excursion tour companies
History & Culture
You'll hear people talk about plantations a lot in Hilton Head. That's because people are referring to the large resort communities in the area. Though, before the Civil War, there were more than two dozen plantations on the island that grew Sea Island Cotton.
Speaking of the Civil War, Hilton Head was the site of the largest amphibious landing by United States troops prior to the D-Day invasion in World War II. Take the Beyond the Battlefield tour to find out the island's surprising Civil War history.
Ever heard of the Gullah culture? As one of the Sea Islands, Hilton Head is one of the birthplaces of this unique culture. Learn more about the Gullah culture's language, art, and food, as well as plenty of other fascinating facts about the area at the Coastal Discovery Museum.
Golf and Tennis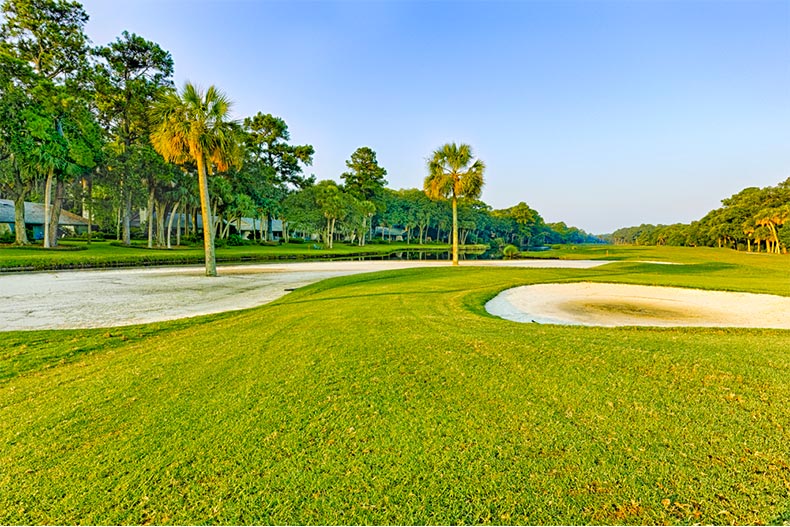 With over 20 courses, Hilton Head has been referred to as "Golf Island."
There's a reason residents refer to Hilton Head as "Golf Island." More than one million rounds of golf are played in Hilton Head each year. That's because the Hilton Head/Bluffton area has 30 championship golf courses, designed by golf legends such as Greg Norman, Arnold Palmer, Jack Nicklaus, and Willard Byrd. While six of them are private, the other 24 courses are open to the public. If you're looking for recommendations, Golf.com has got you covered.
Of course, there are other sports offered there too. Hilton Head has more than 360 tennis courts available in Grand Slam surfaces. And pickleball is gaining popularity. Fortunately, Hilton Head offers plenty of places to play either sport.
Arts, Dining & Entertainment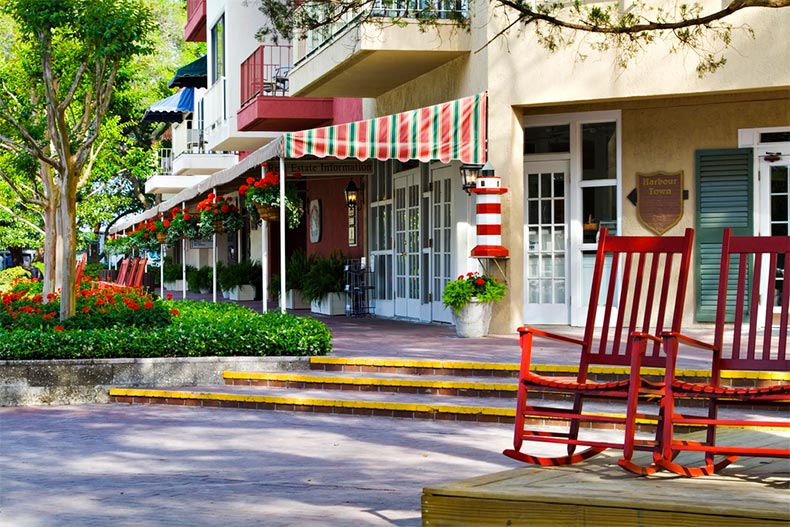 Shops in Habour Town on Hilton Head Island.
You won't notice any neon signs at all on the island because there aren't any. Hilton Head remains in balance with its natural surroundings, so all of the signs are in neutral and natural colors. That doesn't mean there's not plenty to do when it comes to exploring the arts. There's the Arts Center of Coastal Carolina that has live shows, visual art exhibits, festivals, and education outreach opportunities for everyone.
A great place to take the grandchildren is The Sandbox, an interactive children's museum.
After spending all that time with your grandkids, you might need a drink. If you're a fan of wine—and who isn't—Island Winery offers wine tastings and tours for those who consider themselves wine enthusiasts, and even those who don't.
After exploring all that Hilton Head has to offer, there are plenty of local restaurants to choose from. But one that is world famous is Hudson's, which offers the freshest seafood and breathtaking scenery.
For such a small island, Hilton Head offers many more options than what's listed above. But the best way to discover other things to do is to find out for yourself.