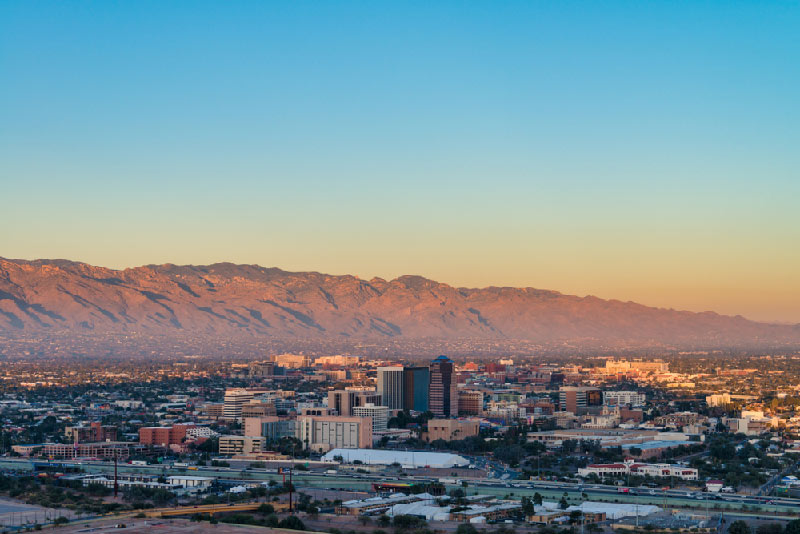 According to a new report by the AARP, Tucson, Arizona is the "Best Place to Live the Simple Life." The study used statistics from the U.S. Census Bureau and other sources to evaluate towns and cities on a variety of criteria such as a low cost of living, geographic diversity, and cities that offered a wide range of activities.
The study also took into account the presence of a university or continuing education opportunities, and crime rate. Tucson was an ideal fit based on a number of factors that included a low rate of unemployment, "walkability", and many outdoor amenities. The University of Arizona was also a contributing factor that helped lift Tucson to the top of the list.
Living In Tucson
Anyone who lives in Tucson or has retired to the area can tell you the region has a lot to offer retirees. Only one hour from Phoenix and one hour from Mexico, Tucson ranks high on many snowbirds' destination lists. The home of the University of Arizona is populated by a little over a half million residents (and 38,000 students). The cultural climate is a mix of Native American, Latin and Sunbelt. The multicultural feel to the city is a big draw for many.
Tucson enjoys 286 days of sunshine a year, with 100 days over 100 degrees. From hiking up Sabino Canyon and the rest of the 1.8 million acres of the Coronado National Forest, to wandering the quaint shops and galleries along Fourth Avenue, Tucson residents have plenty of outdoor space to enjoy. Tucson also enjoys a large medical presence including the prestigious University of Arizona Medical School. The cost of living is well below the national average and the median cost of a home in the area is $155,500.
Active Adult Communities Nearby
There are many active adult communities in Tucson, including Robson's nearly completed SaddleBrooke and their newer SaddleBrook Ranch. Other 55+ active retirement community options near Tucson include Sun City Oro Valley, Continental Ranch Sunflower, Heritage Highlands at Dove Mountain and Del Webb at Rancho Del Lago (formerly known as Four Seasons at Rancho Del Lago). Just outside Tucson, is the Green Valley area, a community of 12,000 age-restricted households in several desirable neighborhoods such as Canoa Ranch, Quail Creek and Sonoroa at Rancho Sahuarita.