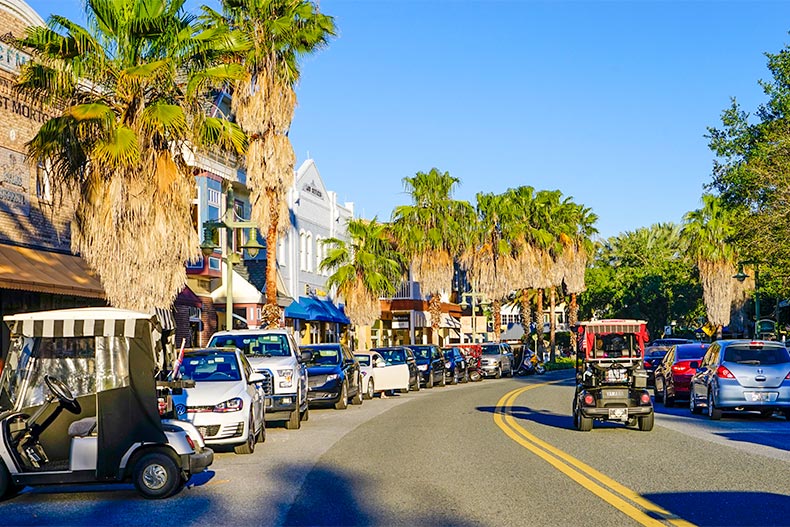 Take a look at the recently released report from the U.S. Census, and you'll see that some of the fastest population growth is occurring in Central Florida. Cities in Orange County, Osceola County, Hillsborough County, and of course The Villages are increasing their numbers and the amount of real estate that's available.
Why so much growth, and why now? Florida retirement communities have always been attractive to buyers both as full-time relocation destinations and as part-time places to retreat during cold winters.
Central Florida is seeing a surge in interest for a number of reasons, including affordability, great golf and sports for both spectators and participants, lots of nature to explore, and other recreational opportunities that include art, culture, shopping, and dining.
Central Florida Real Estate: Cost-Effective and Comfortable
The closer you get to Florida's larger cities like Miami and Jacksonville, the higher real estate price tags tend to go. But, buyers are finding they can live comfortably in and around Central Florida cities like Orlando, Lakeland, and Ocala for a lot less. Many of the 55+ communities in these areas offer single-family homes, condominiums, and attached villas for less than $150,000. Spending less on a mortgage payments means having more money for travel, fine dining, and entertainment.
Florida also has the economic benefit of no state income tax, so your Social Security income or pension is safe from the state government. There isn't an estate tax or an inheritance tax either.
Residents arriving from other states around the country also find that general cost of living expenses are lower; from food to gas to utilities. There won't be a high heating bill in the winter, for example. In Central Florida, expenses are even lower than in other communities along the coast.
Year-Round Golf and Spring Training Baseball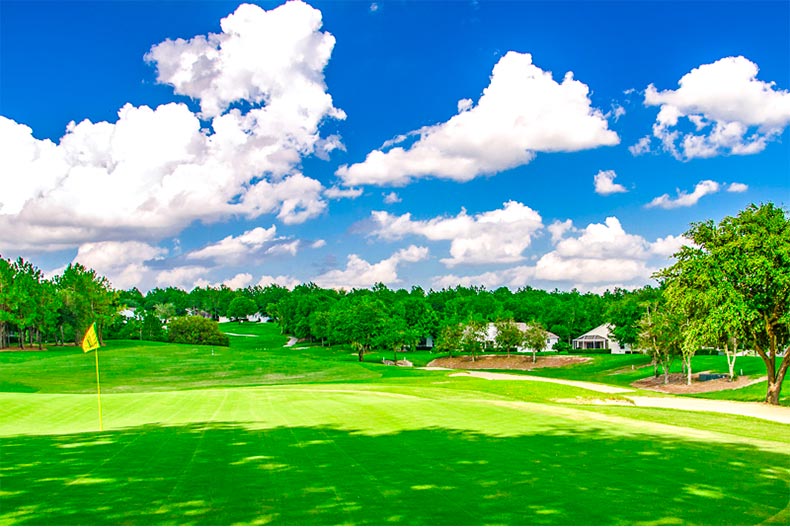 Several Central Florida communities have or our near golf courses.
Golfers are finding Central Florida to be an excellent place for tee times and trips to the driving range. Some of the most popular 55+ communities in the region are on golf courses, including On Top of the World in Ocala, Kings Ridge in Clermont, and Solivita in Kissimmee.
Many Central Florida cities and towns also have popular courses. There's Wedgewood Golf and Country Club in Lakeland, for example, or Deer Island Country Club in Tavares.
Golf is not the only sport that Central Florida residents can enjoy year-round. Major League Baseball sends several teams for spring training in the area. In Lakeland, the Detroit Tigers practice at Joker Marchant Stadium, while the Atlanta Braves just finished their final season Champion Stadium, right outside of Disney World in Lake Buena Vista.
This part of the Sunshine State is ideal for other athletic and social pursuits such as tennis, pickleball, shuffleboard, bocce, and all types of water sports. Central Floria active adult communities providing the best in sports-minded facilities include:
Nature and Wildlife in Central Florida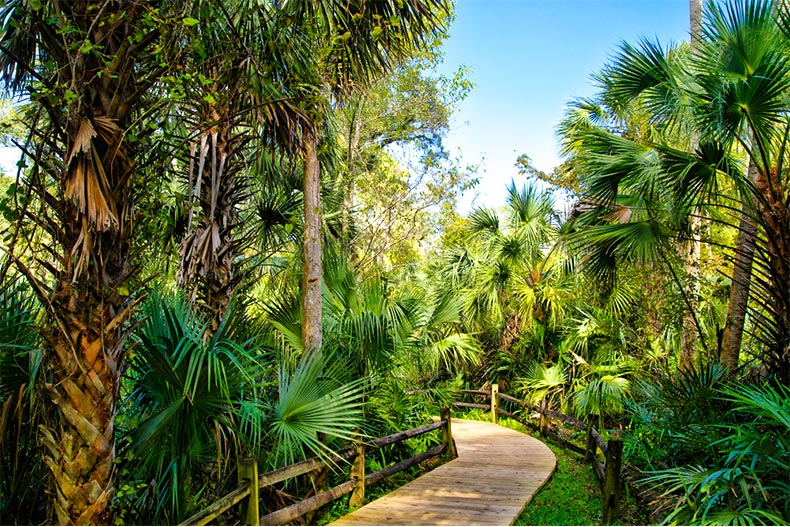 In this part of the state, it's not unusual to come across alligators, sandhill cranes, gopher tortoises, bobcats, and deer. Hikers, birders, campers, and wildlife photographers will find excellent reasons to live here, and active adults who love nature and the outdoors will find a lot to do and explore.
Ocala National Forest offers acres of hiking trails, bike paths, and hundreds of lakes, rivers, and springs for fishing, kayaking, swimming, and sightseeing. Seminole State Forest is another local treasure for hiking, birdwatching, and even enjoying a chance encounter with a Florida black bear. Horse trails and primitive camping sites are available.
Plenty of Florida state parks can be found in the area, the most popular being:
Living on the water can be important to active adults who love fishing and boating. Several Central Florida communities offer this lifestyle. Arbor Lake in Hernando has a boat ramp and a fishing pier giving residents access to Tsala Apopka Lake.
There's also a boardwalk and nature trails on the property. Tomoka Heights in Lake Placid is on Lake Henry and has a boat ramp, a fishing dock, and plenty of parks and walking trails. Royal Harbor in Tavares is on Little Lake Harris and provides residents with a community dock and fishing pier.
Culture, Art, and Entertainment in Central Florida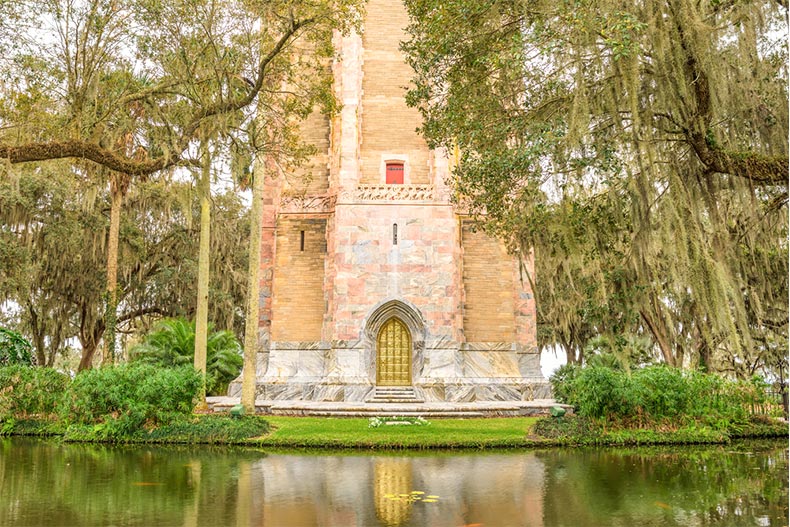 Bok Tower and Gardens is a serene way to spend a day in the region.
Central Florida residents can easily find museums, galleries, theaters, and other cultural events to keep their minds and spirits active. In Lake Wales, Bok Tower and Gardens offers a full schedule of daily carillon concerts as well as several different gardens and sweeping views of surprising Florida hillsides.
Nearby in Lakeland, there's the Polk Museum of Art and a unique display of Frank Lloyd Wright's architecture at Florida Southern College. Ocala is also art-oriented, with Appleton Museum of Art at the College of Central Florida.
The Orlando Museum of Art has exhibitions as well as programs for people who want to inspire their creative sides. The Orlando Ballet is appreciated for its performances and in Loch Haven Park, the Orlando Shakespeare Theater is celebrating its 30th year. Residents of The Villages and even non-residents can take classes and enjoy exhibits at Village Art Workshops, where there's painting, drawing, sculpting, and other workshops and classes available.