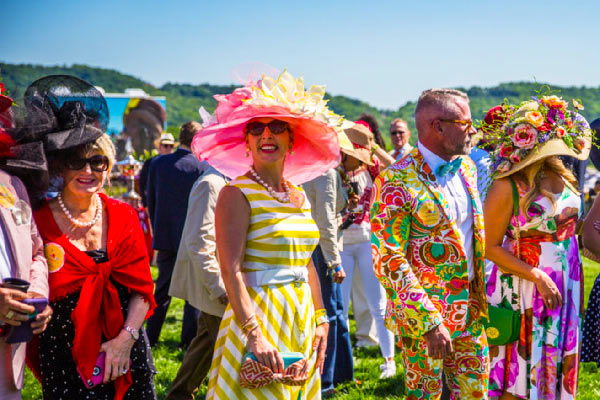 Your children may have left the house but that doesn't mean Mother's Day isn't as special as when they were young. If you're in the Nashville area and looking for a great Mother's Day event to spend with your children and grandchildren, you're in luck. Families have plenty of options when looking for events, brunches, or museums for the weekend. Whether it's seeing a show, enjoying the city's green space, or running a 5K, there's something for every mother this year in the Nashville Area.
Mother's Day Brunch
Long gone are the days of being served breakfast in bed as your kids wait on you all day. Fortunately, now that the kids have jobs of their own, they can pay someone else to serve you breakfast. Sunday brunch is a popular trend that goes into overdrive on Mother's Day. Many popular restaurants in the Nashville area have brunch specials that are great for the whole family. Some of the city's most popular brunch spots include etc., Sambuca, Adele's, and Makeready Libations and Liberations. Making a reservation as soon as possible is highly recommended.
Visit the Grand Ole Opry
Nashville's iconic music venue will host three star-studded shows on Mother's Day Weekend. While the Grand Ole Opry is a great place to visit any time of year, they really ramp up the festivities for the holiday. The Opry will host two shows Friday, May 11 at 7:00 and 9:30 p.m. The lineup consists of country stars such as Carrie Underwood, Old Crow Medicine Band, Ricky Skaggs, and Ashley Campbell. Saturday's 7:00 p.m. show will include Jordan Davis, Charlie McCoy, and 11-year old viral sensation Mason Ramsey (a.k.a. The Yodeling Walmart Kid).
Attend the Iroquois Steeplechase
The Iroquois Steeplechase is usually used as an event to mark the beginning of spring and that will be no different on Saturday with warm temperatures and sunny skies. Over 25,000 people are expected to attend the race at Percy Warner Park, which will feature celebrated horses, jockeys, tailgating, and of course, mint juleps. It's a great chance to celebrate Southern hospitality and put on your most unique hat as you celebrate Mother's Day in style.
Run a Mother's Day 5K
Virtual Run Events will be hosting their fifth annual Mother's Day 5K. The run is not your typical 5K as each runner can start from wherever they want and choose their own course while reporting their time when finished. The cost of the race is $18 and 15 percent of every entry fee goes to the charity Vitamin Angels, which helps mothers and their children get the vitamins and minerals they need. Whether you run your 5K on a treadmill or spend the day walking around your favorite Nashville neighborhoods, the Mother's Day 5K will be a great way to stay active.
Explore Nashville
The weather over the weekend is expected to be perfect for enjoying the outdoors and there's no better time than Mother's Day to enjoy your city. Visit the Country Music Hall of Fame for a history lesson on the musical genre intertwined with the city. Stroll around Centennial Park and take in its beautiful sights, smells, and museums, including a full-scale replica of the Pantheon. The Nashville Zoo is popular for all ages and great for a leisurely walk after a Mother's Day brunch.
Another great option is to explore some of the area's oldest mansions such as The Hermitage and the Belle Meade Plantation. Owned by Andrew Jackson until his death, The Hermitage now acts as a museum dedicated to his life and the Civil War era.