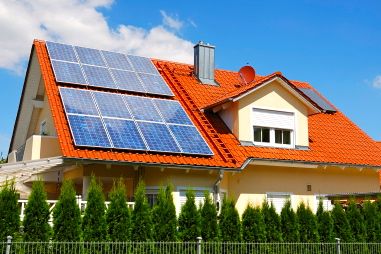 As the world population continues to grow and the Earth's natural resources become more limited, many people are waking up to the importance of eco-friendly or "green" practices. Homebuyers look for energy-efficient appliances and systems, eco-friendly materials and green building practices when shopping for their next new home. And it seems that baby boomers are helping to drive this important trend.
A recent study conducted by Del Webb suggests that baby boomers may even be more likely to go green than younger adults. Fifty-four percent of the baby boomers surveyed said that they are interested in buying an electric car, and a whopping 84 percent of them said that they think it is important to use green technology to lower bills.
The Activist Generation
Some people may find it surprising that the so-called "me generation" cares about green living, but many realize that the reported eco-friendly outlook makes perfect sense for this activist generation. Despite the myths about baby boomers being self-indulgent, this generation has continued to show that they care about others. In fact, baby boomers tend to be strong activists who pride themselves on volunteerism and doing what it takes to change the world for the better.
In addition to being eco-friendly, baby boomers see the personal value in green living. They are much more tech-savvy than rumors might lead you to believe, and they can appreciate how investing in these advances will help them save on their monthly bills. A new home with green features may potentially have a higher resale value down the road as well.
Green Homebuying
When it comes to buying a new home, there are many green features which are showing up in active adult communities across the country. Solar panels and dual pane, low-emittance windows are especially popular in sunny climates where they offer the most value. Energy-efficient air conditioning and heating systems, blown-in cellulose wall insulation and satellite-controlled sprinkler systems are also popular new home upgrades.
Many of the larger green features, such as solar panels, are much more affordable to add to a new construction than they are to upgrade an older home. However, there are several things baby boomers can do to be more eco-friendly without building a new green certified home. Swapping out old appliances for energy-efficient models is one great way to bring an older home into the green era. Homeowners can also buy energy-efficient light fixtures, switch to Compact Fluorescent Lightbulbs (CFLs) and simply turn off the lights when they aren't in use.
Baby boomers are used to being trendsetters and it appears that they are now setting their sights on elements of green living. Through buying energy-efficient homes and hot ticket items like electric cars, baby boomers will let the world know that they are one generation which is ready to go green.