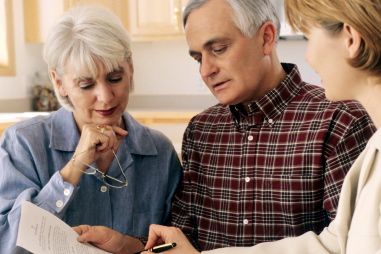 For some eligible homeowners, a reverse mortgage can be an attractive option. It is a way to bring in extra money without having to pay taxes on the additional income. There are pros and cons to setting up a reverse mortgage, but Federal Housing Administration (FHA) changes to reverse mortgage options make this financial move worth a second look.
What Is a Reverse Mortgage?
Through a reverse mortgage, homeowners receive payments from the equity they have established in their homes. Essentially, instead of making a mortgage payment, your mortgage company sends a payment to you. A reverse mortgages that is insured by the FHA is known as a Home Equity Conversion Mortgage (HECM). When you have a reverse mortgage, the payment you receive can be in a lump sum or through periodic payments. You do not pay back the money until you move or sell the home. Should you pass away prior to this, the money would be taken from your estate. However, as the interest accrues, you will owe more money as time goes on. You are also still responsible for paying the taxes on your home and the cost of your homeowners' insurance premiums.
How Much Money Do You Get from a Reverse Mortgage?
The amount of money you can receive through a reverse mortgage depends on several factors, such as your age, the value of your home, and the current interest rate. You do have to meet certain criteria to set up a reverse mortgage. You must be over the age of 62 and your outstanding mortgage balance must be less than half of the amount you will receive.
What Are the Drawbacks To a Reverse Mortgage?
There are drawbacks to a reverse mortgage. A reverse mortgage is usually not the most cost-effective option. However, it can be worth the high expense when there are no better options available. One of the biggest problems with an HECM has always been the high upfront fees, but that can change over time.
On October 4, 2010, the FHA launched the new HECM Saver. This special reverse mortgage has lower upfront fees, which can make it an attractive alternative to a standard HECM. However, there is a trade-off. The HECM Saver lets homeowners receive a much smaller amount of money (about 10 to 18 percent less than a standard HECM). At the same time that the FHA introduced the new HECM Saver, it also made revisions to the standard HECM. The standard reverse mortgage still has high upfront fees, but the FHA has lowered the total amount you can receive. The amount is still decided based on your age and other factors, but it may be up to five percent lower than it would have been under the previous rules. If you only need to borrow a small amount, and you plan to move soon, the HECM Saver may be a good option. When you need more money, a standard HECM could be the answer, but you should first consider other loan options.
Before making any financial decision, it's best to seek the advice of a trusted professional and do your own research into each of your options. A reverse mortgage may be right for you, but there may also be better solutions. It all depends on your own specific situation.