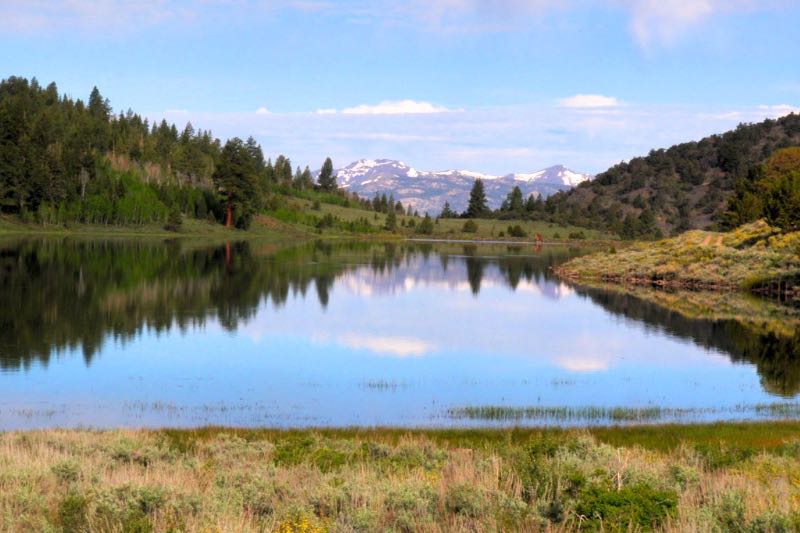 This year's list of the friendliest cities, compiled by the website Nextdoor.com, is a whos-who list of some of the most desirable communities in the United States. Perennial entries on lists of best places to live like Carmel, IN, Edina, MN, and Parsippany, NJ are all represented but the top honor for the friendliest city went to one of the best-kept secrets of the Sacramento Area: El Dorado Hills.
History of El Dorado Hills
El Dorado Hills was founded as a boomtown more than 150 years ago during the California Gold Rush. The small town was built in an ideal location at the crossroads of two Pony Express routes, both of which remain in use as modern, paved roads. For about a hundred years it remained a somewhat sleepy town just to the east of Sacramento and Folsom.
After the Gold Rush, agriculture took over and the town notably served as an important stop along Lincoln Highway, the nation's first transcontinental roadway running from Times Square to Lincoln Park in the westernmost portion of San Francisco.
Substantial building began in the early 1960s with subdivisions and retail centers popping up at a modest pace over the next 40 or so years. It wasn't until around 1990 that the city experienced a true building boom roughly quadrupling in population over the next 30 years as word eventually got out that El Dorado Hills was one of the most desirable places to call home in the Sacramento Area.
Attractions
The growth was carefully planned and managed, however, with city planners taking care to ensure enough natural space is preserved to ensure the city doesn't feel overly dense. As the population grew, the city planners recognized the need for a central gathering place and commercial district.
El Dorado Hills Town Center was created to fill this need, first as a small plaza consisting of a restaurant, gas station, and a post office back in the late 90s. The Town Center has grown proportionally to the city and there is now more than 100 acres of space with an ideal blend of retail and commercial space, dining, lodging, and entertainment venues with plenty of sidewalks, parks, and natural space to make this an enjoyable place to spend an evening or afternoon.
Active Adult Communities
El Dorado Hills has a wide variety of housing available to prospective homebuyers, ranging from condos to custom-built homes. Lennar is building 1,000 single-family homes at Heritage El Dorado Hills, the area's newest and largest active adult community. At just three miles from El Dorado Hills Town Center, residents will enjoy easy access to shopping, great restaurants, and ample entertainment options.
Four Season at El Dorado Hills is another great option. This 460-home community, by K Hovnanian, is built around The Lodge, a 12,500 square-foot clubhouse with a fitness center, sauna, gathering spaces, outdoor gardening plots, and much more.
Active adults looking for a smaller, more intimate community will surely find a lot to like at both Versante and Pinnacle at Blackstone. Both feature the amenities one would expect from a much larger community while maintaining a small neighborhood feel where neighbors know one another.
With its beautiful open spaces, thoughtful planning, and great access to shopping, dining, and entertainment, it is easy to see what the friendly residents of El Dorado Hills are so happy about.