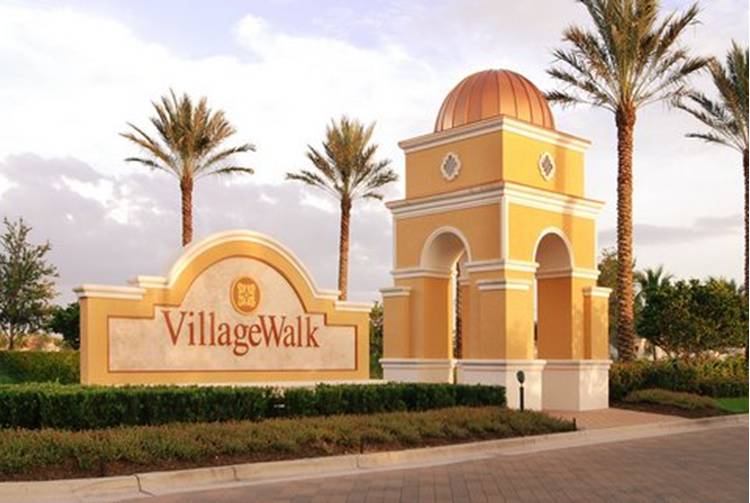 Located along the coast of Southwest Florida, between Naples and Fort Myers, Bonita Springs is a gorgeous small town that features tranquil scenery and Old Floridian charm, and not to mention beautiful Florida retirement communities. Florida Retirement Communities have the opportunity to provide boating, fishing, golf, shopping, dining and much more. With so much to do, the beautiful Gulf Coast beaches and exciting attractions make Bonita Springs a great place for either a vacation retreat or a retirement destination.
Location & Climate
Bonita Springs enjoys a prime location along the coast of the Gulf of Mexico. The popular Fort Myers area lies about 30 minutes to the north, while the City of Naples is just 20 minutes to the south. Bonita Springs' tropical climate makes it a great destination for beach lovers who are ready to say good-bye to snowy winters.
Summers bring average daytime temperatures in the mid-to-high 90s and comfortable nights in the mid-70s. Winters are cooler, with days in the mid-70s and nighttime temperatures that can fall to around 50 degrees.
Beaches & Attractions
It's no secret that white sandy beaches are among Bonita Springs' most appealing features. Miles of soft, white sand offer visitors and residents a relaxing place to search for seashells, rest under sunny blue skies, or stroll along the gentle surf. Beyond the beach, clear blue water invites swimming, windsurfing, kayaking, and other water sports.
Yet the area has many other attractions to offer as well. Bonita Springs is a golfer's paradise with numerous private and public golf courses designed to challenge players of all skill levels. Just a few of the fabulous golf courses in Bonita Springs include Bay Island at Bonita Bay Club, Bonita Fairways, Highland Woods Golf and Country Club, and Palmira Golf Club. Golfers can also expand their play by visiting some of the equally impressive courses in the nearby Fort Myers and Naples areas.
Exciting attractions in Bonita Springs go beyond beaches and golf. Nature lovers will enjoy a trip to the Everglades Wonder Gardens, while the Naples-Fort Myers Greyhound Track is a great outing when visitors are feeling lucky. During spring training, locals can also take in a ballgame featuring the Boston Red Sox or the Minnesota Twins. When it comes to shopping, retail centers like The Promenade and Coconut Grove offer a diverse mix of small boutiques and familiar brands.
Restaurants throughout the area run the gamut from casual cafes to elegant eateries. Fresh seafood is always a great choice, but there are plenty of restaurants serving up a wide range of cuisines including International fare and local delicacies.
Communities
Those searching for retirement communities who want to relocate to the Bonita Springs area will find some impressive age-targeted Florida retirement communities, like VillageWalk of Bonita Springs and Lighthouse Bay. Each of these communities features resort-style amenities like outdoor swimming pools and sports courts, hobby and game rooms, and state-of-the-art fitness centers.
VillageWalk of Bonita Springs also has a Town Center with daily conveniences, such as a beauty salon, bank, post office, and gas station.
Lighthouse Bay is a nature lovers' dream with 13 stocked fishing lakes, a rowboat dock, a private beach and 26 acres of nature preserve.
Whether you're planning a visit or considering relocation, Bonita Springs is a true gem of Florida's beautiful Gulf Coast.