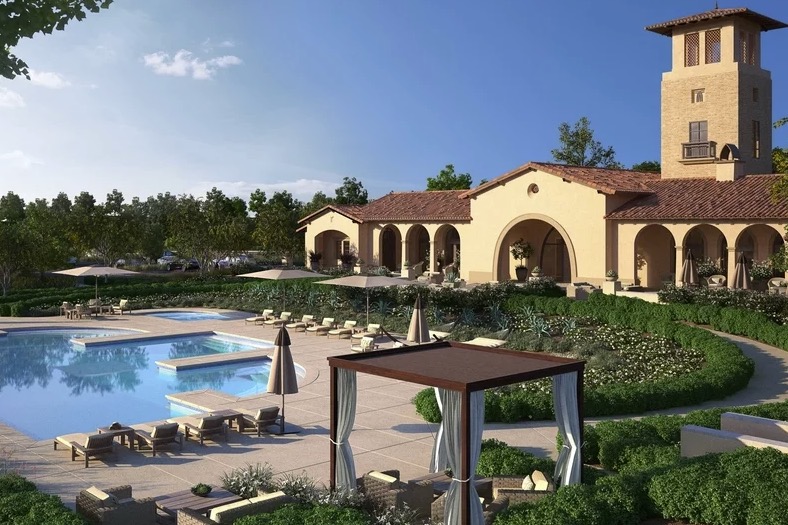 Terramor, a master-planned development nestled in the hillsides of the Temescal Valley just south of Corona, CA is expanding its list of homebuilders. Residential land developer, Foremost Companies, announced CalAtlantic Homes and KB Home are the newest builders to move into Terramor. In addition to Del Webb, who was the first builder in the development, CalAtlantic Homes and KB Home are the latest builders to join Terramor. Each builder purchased parcels within Terramor to develop their own distinct communities.
"We have now sold 520 of the 600 lots in Phase One of Terramor, which will result in the first five neighborhoods within this exceptional community," said Steve Cameron, president of Foremost Companies in a press release. "The anticipation for Terramor is mounting among builders who want to be a part of this special place, as well as with our rapidly growing list of interested home buyers who recognize the ideal location and first-class, resort-style amenities being introduced to the region."
CalAtlantic Homes will build an active adult neighborhood called Sterling. The age-restricted neighborhood will host just 105 homes and offer buyers four one- and two-story floor plans that will range in size from about 2,200 to 2,500 square feet. CalAtlantic Homes plans to open Sterling for sales in the winter. KB Home will build two all-ages neighborhoods called Sorrel and Caraway and will consist of a total of 170 two-story homes. These homes will offer approximately 2,200 to 2,700 square feet of living space. The builder plans to open these neighborhoods for sales this summer. Del Webb is already actively building two age-restricted neighborhoods within Terramor, called Ardena and Cortina, that will open in the spring of 2017.
Del Webb's active adult neighborhoods will consist of 480 single-family homes and feature exclusive resort-style amenities as well as access to an all-ages clubhouse in Terramor. Terramor's scenic landscape and central location will attract all kinds of homebuyers, allowing everyone in the community to have easy access to major cities like Los Angeles and San Diego for entertainment and attractions. The master-planned development will also feature numerous parks and outdoor spaces, miles of walking and biking trails, dog parks, community gardens, ball fields, sports courts, and tot lots.