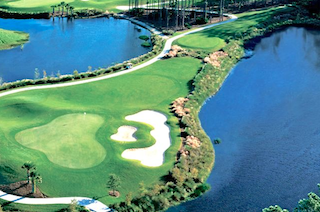 Nestled along Florida's Gulf Coast, the Fort Myers area is a fabulous spot for a tropical vacation or a coastal retirement. Hot summers and warm winters encourage outdoor recreations like swimming, boating, fishing and hiking. The area also features plenty of shops, restaurants and attractions, as well as close proximity to the Southwest Florida International Airport.
Fort Myers has a prime location in Lee County, halfway between Naples and Venice, along the Caloosahatchee River. The city's rich history traces back to the mid-1800s, including its involvement in the Civil War. By the late 1800s, the city was growing into a popular winter resort. Well-known residents include Thomas Edison and Henry Ford, whose beautiful homes can be toured today.
Climate
As with the rest of Southwest Florida, the Fort Myers area has a tropical climate with humid summers and frequent thunderstorms. Summer months bring average daytime temperatures in the 90s, while winters are warm with average days in the mid-70s. Most of the Fort Myers' rainfall occurs from June through September, and the area has been affected by hurricanes, including Hurricane Charlie in 2004 and Hurricane Wilma in 2005.
Location
The city of Fort Myers is centered about 15 miles from the shores of the Gulf of Mexico. Within a 30 minute drive from the city center, Fort Myers Beach offers miles of white sand and crashing surf. Along with these beautiful beaches, water lovers can enjoy a wide range of recreations along the Caloosahatchee River, such as fishing, boating and kayaking.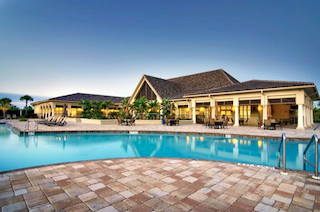 Attractions
Things to do in Fort Myers include everything from outdoor recreations and historic tours to shopping and dining in a variety of retail centers. In addition to visiting the Edison and Ford Winter Estates, visitors and locals can tour the luxurious Murphy-Burroughs House or the Art of Olympians Museum. Nature lovers will enjoy a trip to the Calusa Nature Center and Planetarium, and baseball fans will love rooting for the Boston Red Sox during spring training and the Gulf Coast League Red Sox in their regular season.
Retirees who plan to relocate to Fort Myers will find a wide range of active adult communities throughout the area. There are several large, resort-style developments which are open to all ages, such as The Plantation, Verandah and Gulf Harbour Yacht and Country Club. Those looking for an age-restricted community may prefer Pelican Preserve, an amenity-rich golf community which welcomes those aged 55 or better. While Fort Myers is home to many large and mid-sized active adult communities, the area also includes several smaller, more intimate neighborhoods.
These lovely developments are either age-restricted or age-targeted, focusing on affordable homes in a prime location.Some communities, like Palmetto Cove, offer low-maintenance condos, while others, like Casa Del Lago have single-family homes in a wide range of sizes.
With a beautiful Gulf Coast location, exciting attractions and diverse communities, For Myers, Florida, is a spectacular destination for a tropical vacation or a resort-style retirement.