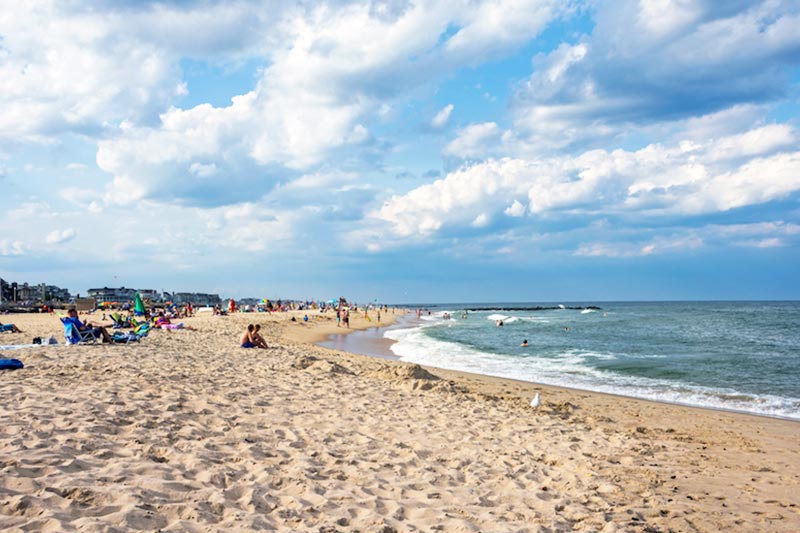 If you live on the Jersey Shore, you know what's coming as soon as the weather gets nice. People, that's what. Lots and lots of people, swarming the beaches, crowding the boardwalks, eating all the ice cream, and tying up traffic.
Of course, some New Jersey shore towns are busier than others. And while some active adults are looking for a quiet place to enjoy their low-maintenance lifestyles, others appreciate the excitement that summer crowds bring with them.
So if you're trying to figure out which active adult community you'd want to live in, you'll also want to know which towns see a summer surge and which don't.
NJ.com recently crunched the numbers to find out where the Jersey Shore summer population booms the most. Here's what they found out.
Monmouth County
Monmouth County, which is the most residential of NJ's shoreline counties, sees the smallest seasonal shift of them all. Spring Lake, Bradley Beach, Manasquan, and Belmar see the most seasonal arrivals each year. However, smaller communities like Deal and Loch Arbour see over 35 percent more residents during the summer based on the influx (though both remain fairly small overall).
Ocean County
Ocean County sees its overall population grow by 33 percent every summer. No town sees more of these arrivals than Long Beach, which gains 7,000 residents during the warm months, making up over 70 percent of the beach town's population. Beach Haven, Barnegat Light, Surf City, and Lavallette also see some large influxes.
Cape May County
New Jersey's southernmost county sees a bigger summer population spike than any other county at 43 percent overall. That number is actually up four percent from 2010 so more people seem to be showing up every year. No town sees this effect more than Avalon, which triples its population during the summer months. Ocean City, Lower Township, North Wildwood, and Sea Isle City all see significant bumps as well around Cape May County.
Atlantic County
Per NJ.com, Atlantic County is a little harder to make sense of because Atlantic City skews the data based on the sheer number of people who visit (a number sure to rise with impending sports betting legalization). However, we can certainly see that Margate City, Brigantine, and Ventnor City all see big bumps during the summer months.