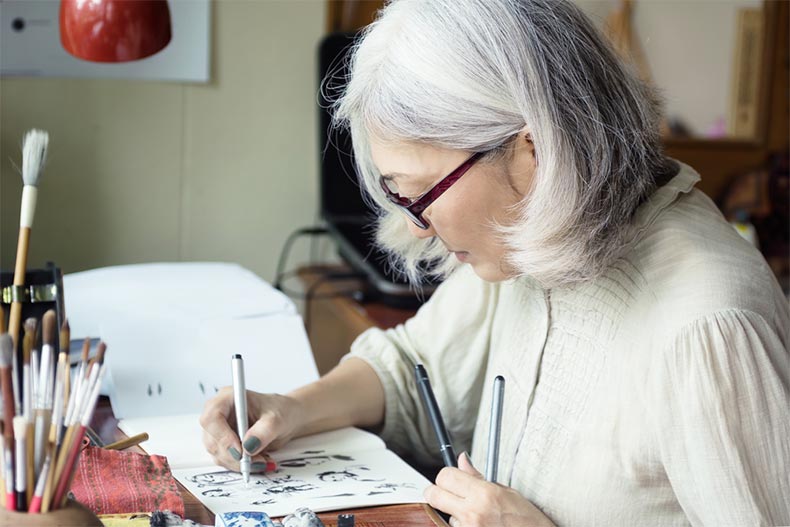 Starting a new hobby (or rediscovering an old one) is one of the most worthwhile ways to spend time during retirement. Spending time on an enjoyable activity stimulates the mind, and fosters a sense of overall wellbeing. Creative and fulfilling hobbies have been shown to decrease stress, bolster one's mood, and significantly reduce the likelihood of depression. Participating in hobbies can have many physical benefits as well, from lowering blood pressure to having a smaller waist circumference.
The overwhelming number of hobbies for women can be staggering if you don't know where to begin. If you're looking for a recommendation, take a look at the list below to discover some of the most popular hobbies for women over 50.
Book Clubs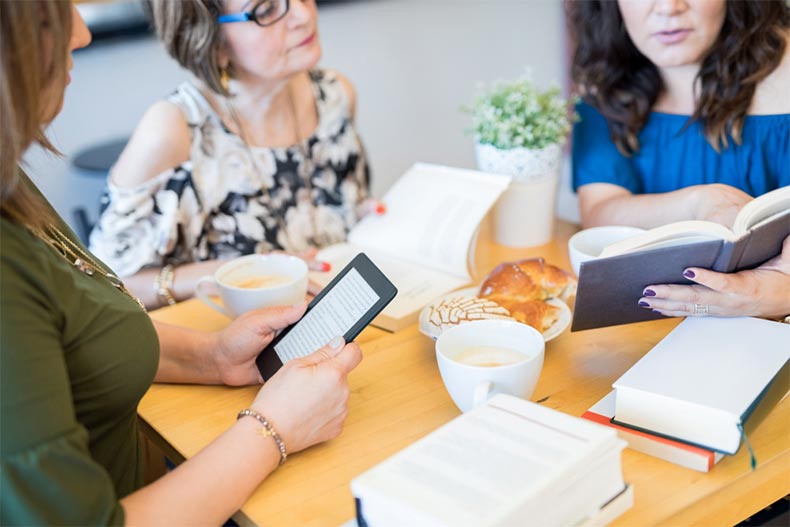 Joining a book club is a wonderful way to make new friends, socialize, and participate in the mind-sharpening habit of reading. When you join a book club, you have a weekly or monthly get-together to look forward to, and you have an instant connection with others who are reading the same book as you are.
A book club does require a little compromising, as a whole group will have to come to an agreement on which book to read, but the benefits of a book club far outweigh that small compromise. As an added bonus, you may end up reading and loving a book you otherwise would've never chosen on your own. The insight and opinions from your book club circle may broaden your own understanding of the reading. If you're unsure where to begin, Facebook is a wonderful resource for finding a book club.
Genealogy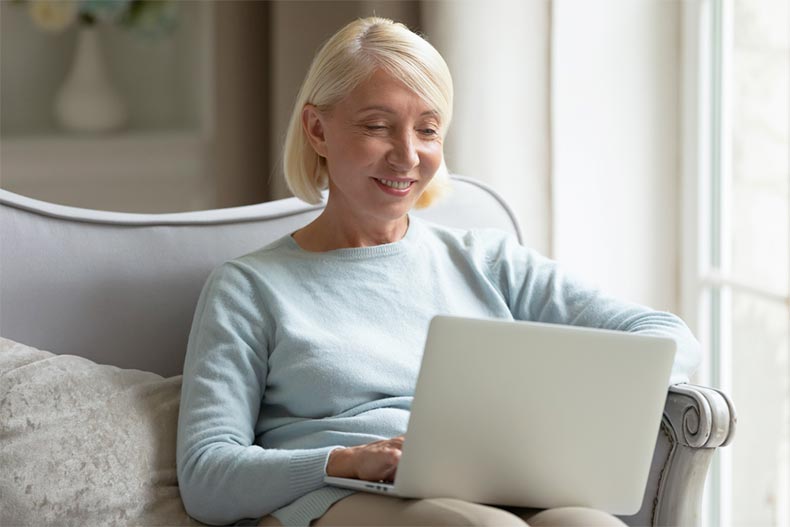 With the ease and availability of websites like Ancestry.com, genealogy is becoming an extremely popular hobby among retirees. This hobby can benefit your entire family, and the results of your detective work can give you a greater and deeper understanding of your family tree.
Studying genealogy may even introduce you to long-lost cousins and new family friends. It may also lead to exciting genealogy trips—travel for the intent of discovering more about your ancestors and heritage. Some of the best online resources where you can begin tracing your family tree include Ancestry.com, the National Archives, Heritage Quest Online, Family Search, and Find a Grave.
Bicycling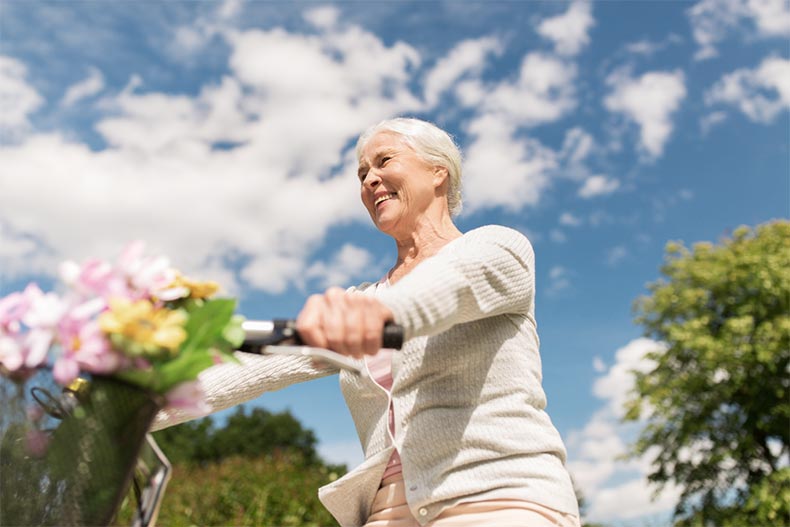 Bicycling is a great hobby for women over 50. It's only as strenuous as you want it to be because you control the distance and resistance. Bicycling is a great source of exercise, and it's gentle on the knees. It's a hobby you can do on your own or with a group, and it's a wonderful way to get outdoors.
The physical benefits of bicycling are obvious, but there are mental benefits as well. You have to stay sharp and alert to watch out for motorists and obstacles on the road. The sense of freedom that bicycling brings may even take you back to that feeling you had as a child, riding your bike with friends without a care in the world.
Photography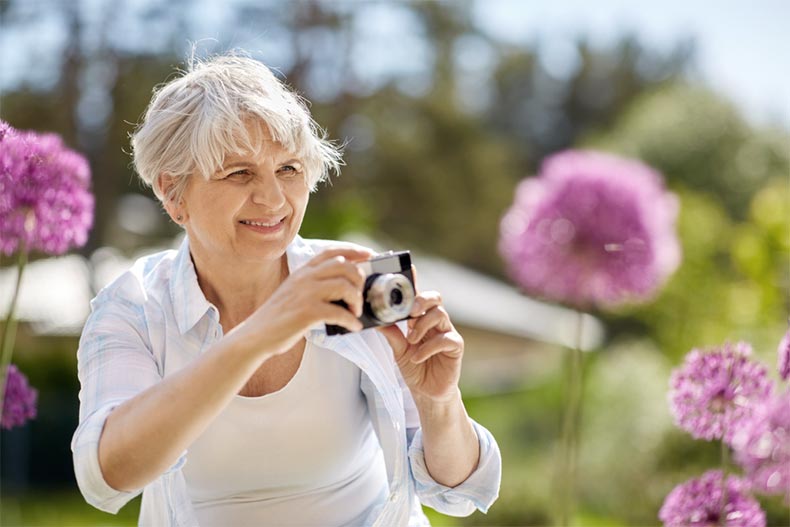 While it's entirely possible (and easy!) to take stunning pictures on a cell phone camera these days, there's something to be said for learning to use a DSLR camera. DSLR, or digital single-lens reflex, cameras offer greater shooting power and more control than mobile cameras. Some great DSLR cameras recommended for beginners include the Nikon D3500, the Canon EOS Rebel T7i, the Nikon D5600, and the Canon 90D.
Taking up photography will enable you to see the world from another viewpoint, and it forces you to slow down, observe, and discover beauty wherever you go. The range of subjects is vast and wide, from your neighbor's roses to your own smiling grandchildren. Photography creates art that everyone can enjoy.
Gardening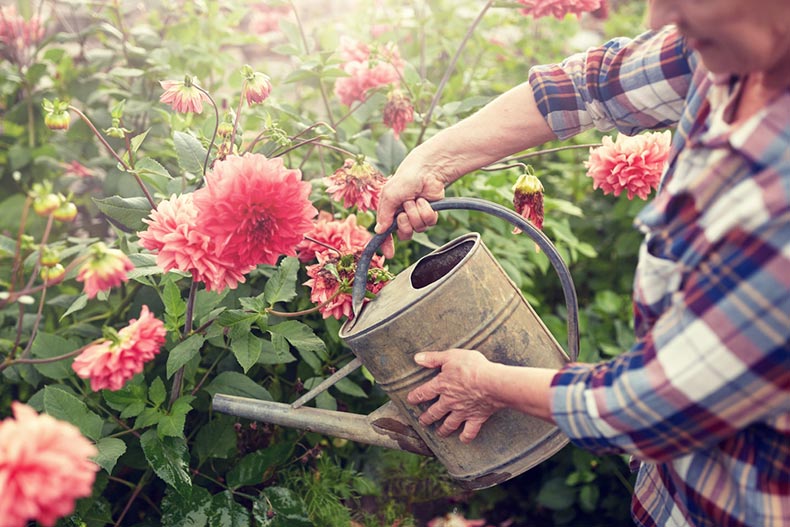 Gardening is a relaxing and rewarding pursuit that anyone can enjoy. Even if you don't have a yard of your own, chances are good that there's a local community plot just waiting for an eager green thumb. Gardening is a great way to reconnect with nature, and it's so rewarding to participate in the life cycle of plants.
Growing and eating your own food is satisfying and delicious. It's a good way to get more fruits and vegetables into your diet, and sharing your bounty with friends and neighbors is also rewarding. Getting started is easy; all you need is a few seeds, some good dirt, water, sunshine, and a good bit of patience. Some of the easiest, most plentiful, and fastest vegetables to grow are zucchini, tomatoes, lettuce, peas, and herbs.
Pickleball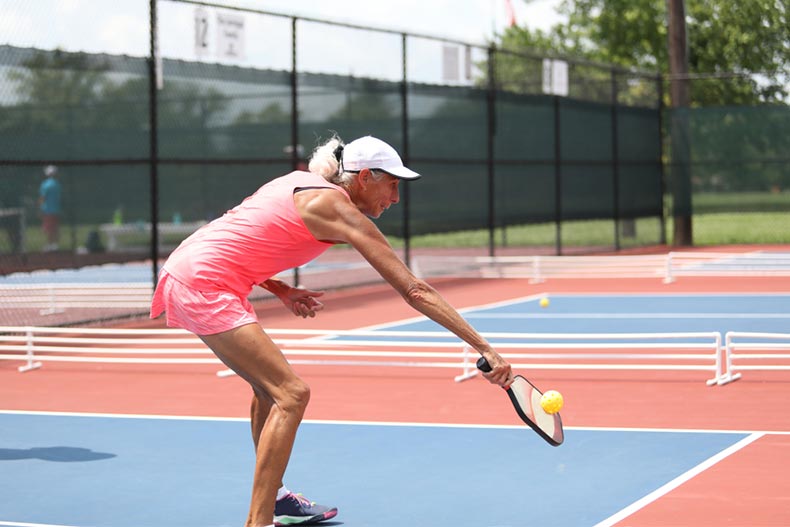 Thanks to its low-impact and social qualities, pickleball is quickly becoming one of the most popular sports to play in the U.S. Pickleball combines the elements of tennis, ping-pong, and badminton. It requires two or four players, who use paddles to hit a ball over a net. The sport is less strenuous than tennis and the rules are simple—an ideal sport for retired women looking to stay active and have fun with friends.
Pickleball was invented in 1965 near Seattle, Washington by three dads attempting to entertain their bored children during summer vacation. The sport has since exploded, and pickleball courts are now almost required amenities at any 55+ community.
Cooking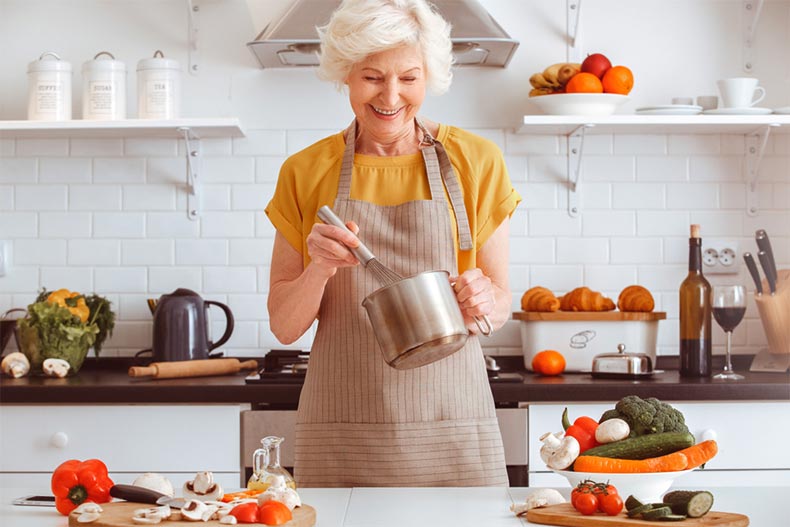 With more free time to do as you wish, retirement is the perfect opportunity to turn a chore into a hobby. Cooking may have felt like a daily burden when you were working or taking care of kids—one more thing on the list of daily chores to rush through—but it can take on a whole new meaning during retirement. Elevate your cooking skills to another level with online classes or YouTube tutorials. Take a class in person at a nearby workshop, or simply learn by watching a cooking show on T.V.
Cooking can open up a whole new world of wonders, and the sense of accomplishment you'll have by cooking a delicious meal or by baking a beautiful loaf of bread can be addicting. You're friends and family will eagerly appreciate your new-found skills, and you'll likely save money and eat healthier as well.
Travel Groups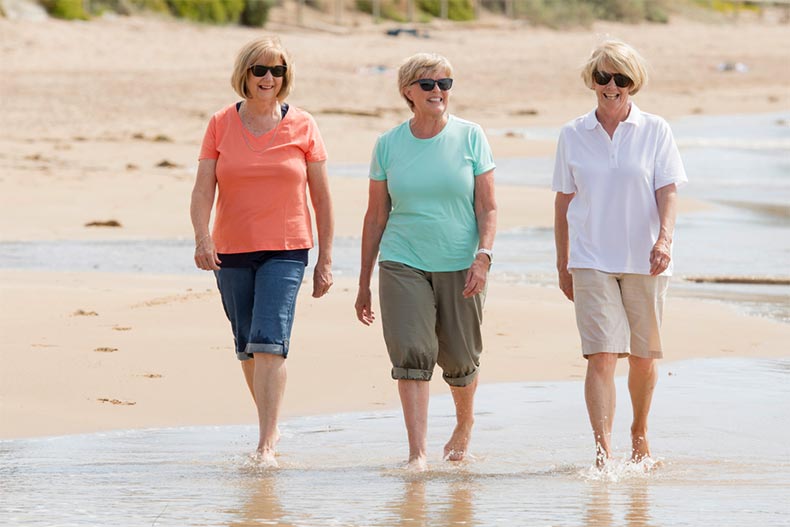 Joining a travel group can be an extremely rewarding endeavor, especially for a single or widowed retiree who may find the idea of traveling alone intimidating. There are dozens of groups to match up with, from women-only travel groups to groups that share a particular interest, such as groups for foodies or photographers.
Seeing the world can open your mind to new experiences, new world views, and new possibilities. Travel groups take the planning and headache out of travel by arranging thoughtful itineraries and hiring locals and experts to provide an insider's experience you wouldn't get otherwise.
Check out Road Scholar to discover all-inclusive learning adventures designed for solo travelers 50-years-old and up. Two great women-only travel groups to look into are the Women's Travel Club and Thelma and Louise. Two travel groups focused on budget-friendly travel include Boondockers Welcome and The Affordable Travel Club.
Swimming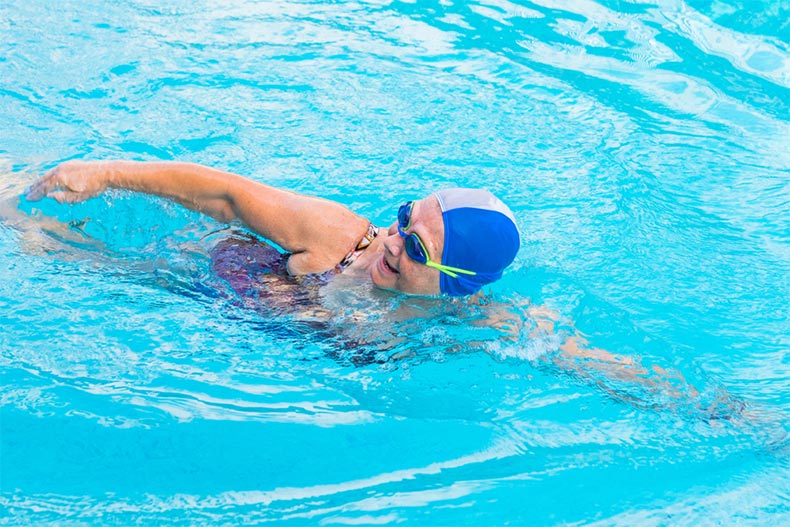 Swimming is a very low-impact sport that's particularly good for women over 50.
Many 55+ communities and local gyms have swimming pools, which is the only equipment you need to get started in this beneficial hobby. Swimming is a very low-impact sport that's particularly good for women over 50 and may be the best exercise choice that an active adult can choose.
The risk of injury (such as falling) is extremely low, and the benefits are high. Swimming can improve heart health, reduce the risk of osteoporosis, improve muscle tone and strength, increase flexibility, and boost mental health. Many public pools also offer water-friendly activities such as water aerobics and other fun pool classes.
Knitting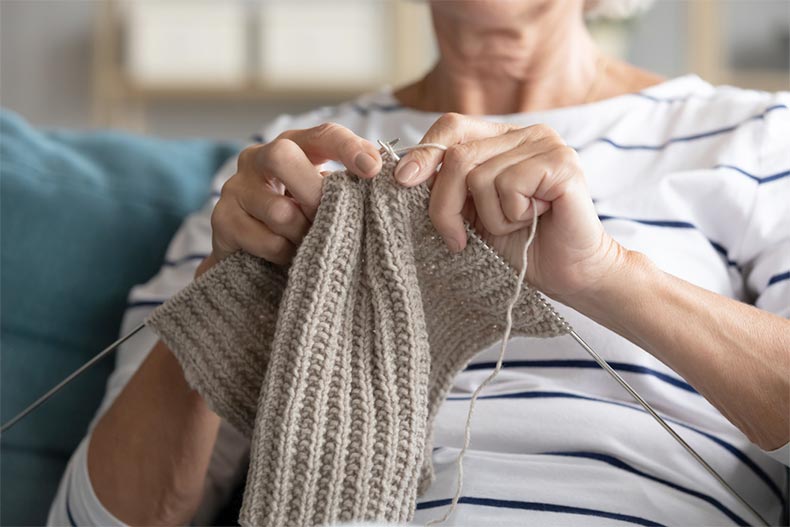 Knitting has been shown to slow the progress of dementia and improve memory by keeping the brain active.
Knitting is a popular hobby among retired women because it's relatively easy to learn and it creates a useful and beautiful product, from a lovely scarf to a cozy blanket for a new grandchild. But the benefits of knitting extend beyond the utilitarian.
Knitting has been shown to slow the progress of dementia and improve memory by keeping the brain active and sharp. The act of knitting is relaxing, entertaining, and low-cost. To get started, you can watch a tutorial or read some simple instructions, and there are plenty of free knitting patterns online. The equipment is also simple: just two needles and some yarn.
Yoga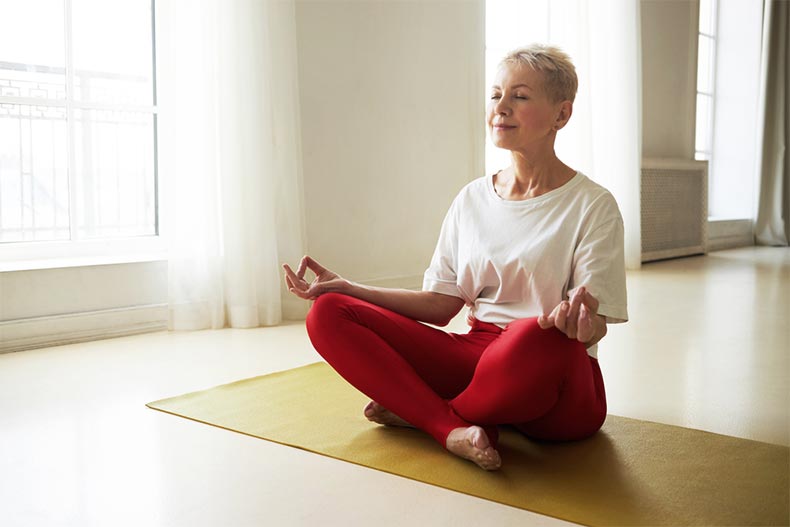 Yoga restores flexibility, improves strength, and focuses the mind.
Another low-impact, physical hobby is yoga. Many active adults discover yoga after retirement, delighted by its gentle yet challenging movements. Yoga restores flexibility, improves strength, and focuses the mind. A simple yoga mat is all you need to join in on the fun.
There are free online classes to help you learn the movements, and most gyms offer group classes, with many catering specifically to older yoga enthusiasts. The great thing about yoga is that it's all-inclusive—appropriate for both beginners and experts.
Hiking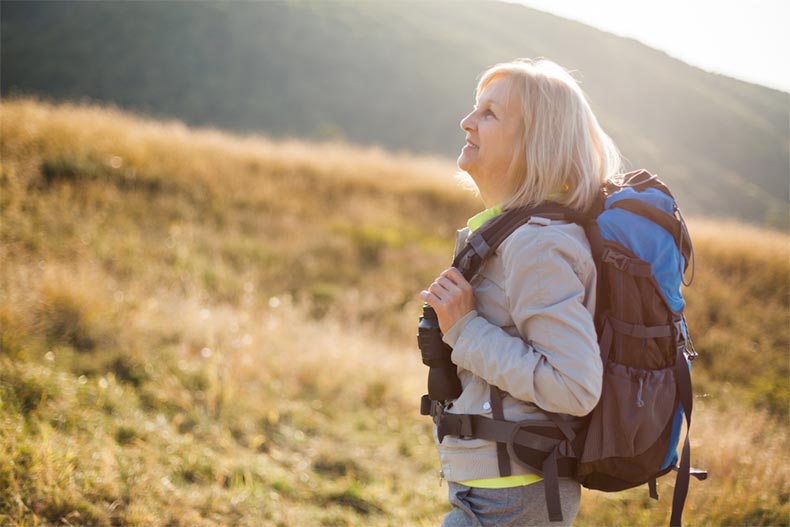 Hiking is the perfect hobby for nature lovers.
One of the simplest pleasures in life may be the great outdoors. Hiking is the perfect hobby for nature lovers, and it can be done all over the world. Search online to discover the best hiking trails in your area.
You can join a hiking group or simply trek out on your own to enjoy the beauty of solitude and the wonder of nature. A sturdy pair of trusty hiking boots and perhaps a sturdy walking stick is all the equipment you need to get started in this rewarding hobby. And don't forget the sunscreen and water!
Volunteering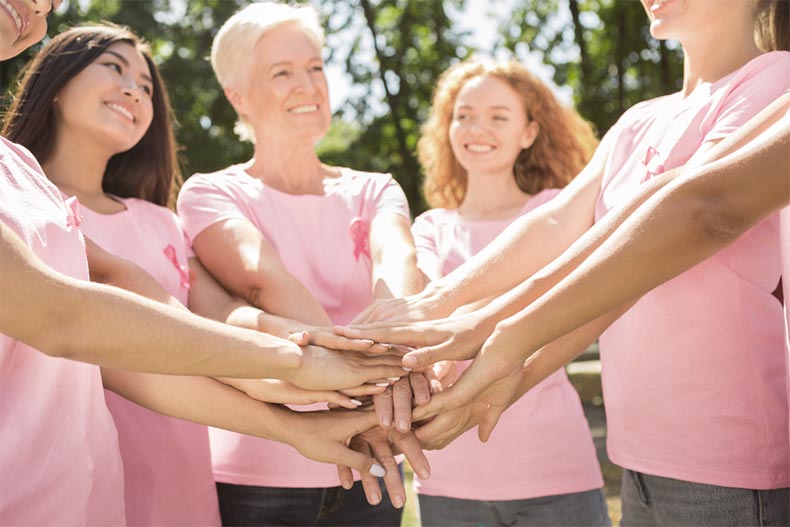 Volunteering combats depression, increases self-confidence, and provides a strong sense of purpose.
There may be no more rewarding hobby than giving back to others, but volunteering isn't as one-sided as it might seem. Studies show that volunteering combats depression, increases self-confidence, and provides a strong sense of purpose. That all leads to a profound sense of happiness, and who wouldn't want that?
Finding a place to volunteer is simple. You can align your volunteering with another hobby, such as volunteering in a food pantry or soup kitchen if you enjoy cooking, or volunteering to clean trash from a creek or highway if you enjoy being out in nature. To find an opportunity to volunteer near you, visit online sites such as VolunteerMatch, the American Red Cross, or inquire through your city's own website.
Volunteering can also lead to exciting travel adventures through groups such as idealist, Go Overseas, or WWOOF. Many retired women travel abroad to teach English, help build homes for those less fortunate, or set up infrastructure to help disenfranchised people.