Active adult communities are well known for offering resort-style living. They often include popular amenities such as golf courses, tennis courts, state-of-the-art fitness centers, hobby and game rooms, and arts and crafts studios.
Yet communities may also set themselves apart with cool features that further add to their appeal. Here are 10 of our favorite unique amenities found in active adult communities.
1. Outdoor Chess
Bring the classic strategy game of Chess outdoors to add more fun and excitement to the game. Lake Ashton in Florida, allows residents to practice their skills while relishing the beautiful outdoors. This giant, fun-sized game offers pleasure for everyone even if you are just a beginner.
2. Equestrian Centers and Horse Stables
At some active adult communities, equestrian centers let residents take horseback riding lessons, explore bridle trails or even stable their own horses. In California, Laguna Woods Village offers miles of scenic trails, as well as lessons, group rides and other special equestrian events. Residents can stable their own horses or rent a horse for the day.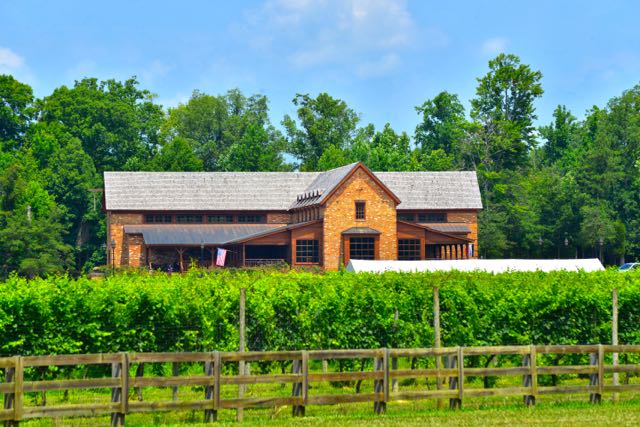 3. Vineyards and Wineries
For wine lovers, what could be better than living in a community with a working vineyard and on-site winery? At The Groves at New Kent, in Virginia, residents have direct access to the popular New Kent Vineyards Winery and its adjacent cafe. They can enjoy tastings, as well as discounts on their favorite vintages.
4. Dog Parks
Pet lovers will be glad to know that there are many age-restricted communities across the country which include fenced dog parks. Just one of these pet-friendly developments is Sun City Hilton Head, in South Carolina, which offers the For the Love of Dogs dog lover group in addition to a spacious dog park.
5. Private Beaches
In coastal areas, some active adult communities provide residents with the added luxury of a private beach. At St. James Plantation, in North Carolina, St. James By the Sea is a private beach that is located just 10 minutes from the community and is open to residents exclusively. The beach is complete with private parking, a picnic area and a resort-style swimming pool.
6. Full-Service Spas
For truly resort-style living, many communities offer full-service spas where residents can relax and rejuvenate. These spas typically offer a wide range of services which can be chosen a la carte or combined for a full day of pampering. A great example is at Arizona's Trilogy at Encanterra where the luxurious Alvea Spa offers massages, body treatments, manicures and pedicures, facials and more.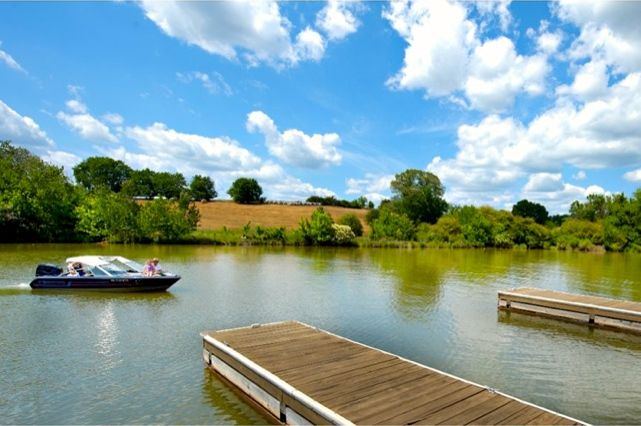 7. Marinas and Boat Slips
Whether set on the coast or on the shores of a navigable lake, some communities also feature marinas, boat rentals and boat storage. Set on Georgia's second largest lake, Del Webb at Lake Oconee is a great choice for boat enthusiasts. The community has a marina with 38 boat slips, a boat launch and a boat storage facility.
8. Gardening Plots
Gardening is a popular hobby among active adults and many communities are meeting the need with community gardens and reserved garden plots. In Oregon, Ceres Gleann is a small community with less than 200 homes, yet it offers community plots where resident gardens can cultivate plantings and even grown their own vegetables.
9. Entertainment Venues
Beyond game tournaments and special-interest meetings, some communities offer their own on-site entertainment with facilities such as performance theaters, movie theaters and bowling alleys. Florida's Lake Ashton is a great example of all three. Amenities in this 1,600-home community include two grand ballrooms with stages for live performances, a surround-sound theater for movies and a four-lane bowling alley.
10. Indoor Golf Simulator
While many communities have golf courses only a few have an indoor golf simulator. It is the perfect alternative for the days when the weather isn't up to par. Residents of Heritage Hills in Florida enjoy the luxury of honing their golf skills anytime of the year, rain or shine. Whatever your interests, active adult communities across the country offer some of the coolest amenities for resort-style living.