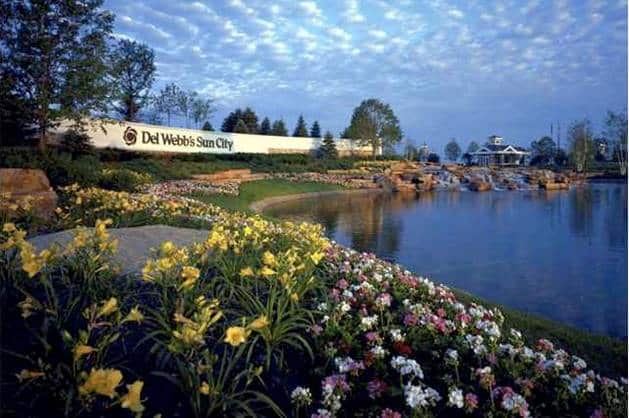 With the growing popularity of active adult living, many builders have begun developing age-restricted communities. When homebuyers start their search, they are likely to notice that there are a few builders whose names come up again and again. Two of these top brands are public, three are family owned, and while they each have their own take on active adult living, they all have been successful homebuilders for several decades.
Del Webb
By 1960, Del Webb was already a successful businessman and part owner of the New York Yankees. However, that year, his company branched into a then-untapped market by opening Sun City, the country's first resort-style active adult community.
In the decades since this early success, the Del Webb brand has become the most recognizable name in age-restricted communities. From sprawling extra-large communities to intimate neighborhoods, Del Webb developments feature low-maintenance homes and amenity-rich clubhouses. A merger with Pulte Homes in 2001 has only made Del Webb more successful. Today, there are more than 50 Del Webb active adult communities located in 20 different states.
Robson Communities
Ed Robson got his start in real estate in 1960 when he worked first for Coldwell Banker and then for the Del Webb Corporation. By 1972, he was ready to begin the development of his own active adult community, Sun Lakes in Phoenix, Arizona. Sun Lakes was so successful that Robson Communities went on to develop five more communities in Arizona and have recently expanded outside of the state with Robson Ranch Texas.
Robson's developments are designed to provide active adults with the best in country club living. The company estimates that there are now over 32,000 people living in Robson communities and enjoying all the amenities these developments have to offer.
K. Hovnanian Homes
Since Kevork S. Hovnanian began his company in 1959, K. Hovnanian Homes has prided itself on building quality homes ranging from affordable condos to luxurious single-family estates. With its line of Four Seasons active adult communities, the company offers older adults a whole lifestyle including resort-style amenities and varied social opportunities.
K. Hovnanian was one of the first homebuilders to bring active adult communities to the East Coast. Today, the builder's Four Seasons communities can be found in eight states: California, Delaware, Florida, Maryland, Minnesota, New Jersey, North Carolina, and Virginia.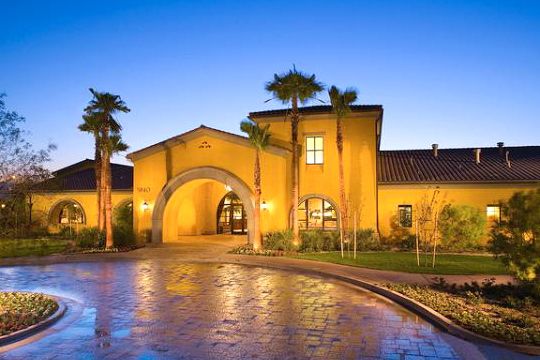 Shea Homes
Shea Homes may have gotten its start in the 1960s, but its parent company, the J.F. Shea Company, has been a family-owned enterprise for more than 125 years. It was involved in historic projects like the Golden Gate Bridge and the Hoover Dam.
To meet the needs of older adults, Shea Homes has its own line of active lifestyle communities and Trilogy communities designed to offer a complete lifestyle package. In addition to offering high-end resort-style amenities, the developer is known for the environmentally-friendly features of its Shea Green Certified Homes. Since branching into active adult communities in the late 1990s, Shea Homes now offers age-restricted developments in Florida, Arizona, Nevada, California, and Washington.
The Villages
Though centralized in just one massive development, The Villages made a name for itself among active adult communities. The Villages' history goes back to the 1960s when Harold Schwarz and Al Tarrson planned to sell tracts of land, then later developed a mobile home park.
It was in the early 1980s when The Villages truly began to take shape. At that time, Schwartz bought out his partner and brought in his son, Gary Moses. By turning the project into an amenity-rich active adult community, Moses was able to greatly expand The Villages until it became the country's single largest retirement community. Upon completion, the community plans to include 56,268 residences.