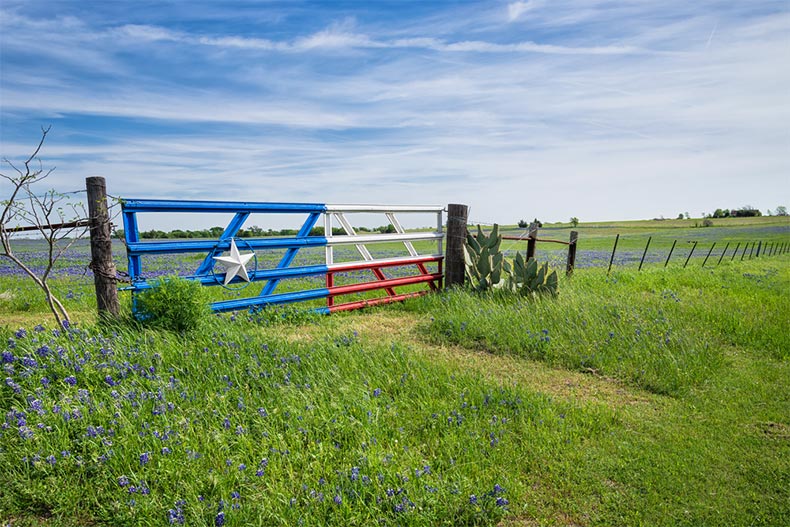 When browsing Texas homes for sale, active adult homebuyers have many factors to consider, including their budget, needs, and interests.
For example, do you want to live in a 55+ community with a golf course and other resort-style amenities? Is it important to live near the best healthcare facilities? Or maybe you've always dreamed of living near a lake?
Texas is home to dozens of active lifestyle communities. Each one offers Texas homes for sale with different price points, customization options, floor plans, and features. If you're wondering where to start your search for your perfect home in the Lone Star State, begin by looking at the best Texas counties to buy a home.
Niche compiled a list of the 2019 Best Counties to Buy a House in Texas, taking into account key factors, such as home values, taxes, crime rates, and schools, to measure the quality and stability of an area's real estate market.
Here's a quick breakdown of Niche's top five counties in Texas for homebuyers along with some nearby 55+ communities in a couple of these locations.
1. Carson County
Set in the rugged plains of the Texas Panhandle, Carson County claims the top spot on Niche's list. With a population of just over 6,000 people, Carson County provides a rural feel that emphasizes a cowboy culture. Here, active adults can enjoy a range of eclectic tourist attractions, including the VW Slug Bug Ranch and the Leaning Tower of Texas.
2. Archer County
Situated in far North Texas, Archer County claims the No. 2 spot on Niche's ranking. Part of the Wichita Falls metropolitan area, Archer County spans 925 square miles, and as of the 2010 census, it has a population of just over 9,000. The county provides an array of outdoor recreation opportunities, from fishing at Lake Kickapoo to boating or camping at Lake Wichita.
Nearby 55+ Community:
Robson Ranch – Texas – Denton
Robson Ranch – Texas, located south of Archer County in Denton, is one of the largest active adult communities in Texas. This gated community is primarily geared toward residents age 55 and older, although a portion of the community is open to residents who are 40 and older.
Active adult homebuyers can select from a variety of single-family and attached homes that range in size from 1,404 to nearly 4,000 square feet. Most homes feature the latest design trends, such as expansive great rooms, spacious outdoor living areas, and open kitchens.
Residents can take part in several groups, including dog club and pottery club, and get to know neighbors through regularly held events such as Bible study, singles mix and mingle, and Wednesday dine outs.
3. Mitchell County
Located in West Texas, Mitchell County rounds out the top three of Niche's best counties to buy a home in Texas. Here, residents can partake in many recreation opportunities, from camping and kayaking at the Lake Colorado City State Park to exploring the Heart of West Texas Museum.
4. San Saba County
San Saba County is situated on the Edwards Plateau in western Central Texas. As of the 2010 census, the county had a population of just over 6,000 people. San Saba County also attracts more retirees than other counties on the list. The area offers a range of fun things to do, from traversing the Colorado State Bend Park to sipping local wines at the Wedding Oak Winery.
Nearby 55+ Community:
Hill Country Retreat – San Antonio
Located in historic San Antonio, Hill Country Retreat is an active adult community that will contain 2,090 single-family homes upon completion. Homes range in size from 1,109 to nearly 3,000 square feet and feature open floor plans and attached garages.
Homeowners can participate in a variety of unique activities such as Friday night socials, Wednesday night movies, potluck dinners, and walking clubs. A full-time activities director keeps the social calendar full, from planning cruises and ski trips to nature trips and more.
5. Winkler County
Winkler County in West Texas is another one of the best counties to buy a home in Texas, according to Niche's ranking. Active adults who live here can go camping or surfing on miles of white sand in Monahans Sandhills State Park or take a stroll through the Roy Orbison Museum.