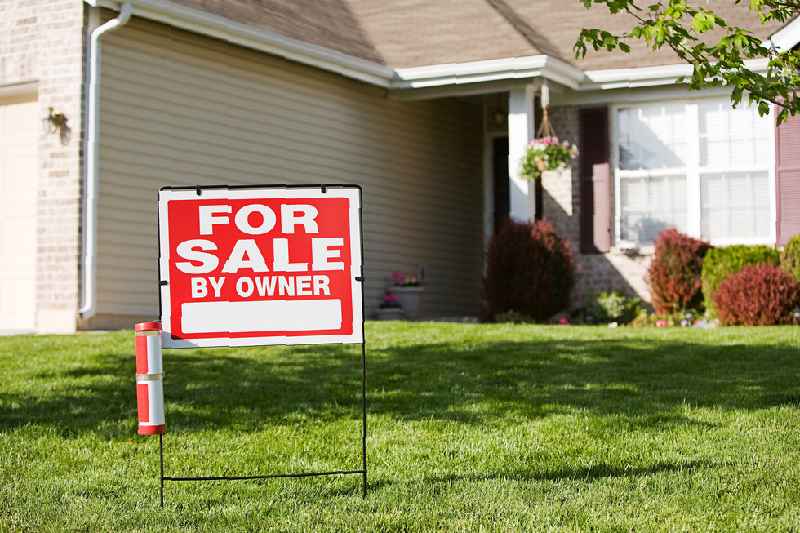 In the past year, real estate prices have continued to fall and a record number of bargain-priced foreclosures have popped up on the market. As a result, many sellers are giving up on going it alone and instead are using the help of professional real estate agents. Last year, just 12 percent of homes were sold by the owners (FSBO). That number is down from a high of 18 percent in 1997.
In a more robust real estate market, sellers are more motivated to sell their home FSBO. The overriding reason for most sellers to bypass the services of an agent is because they want to pocket the six percent commission they would otherwise have to use to pay the agent. Others find comfort in controlling the process and selling their home on their terms. Many proponents of FSBO argue that there is no better person to "sell the benefits" of your home better than you.
Selling FSBO Could Be for You if...
The real estate market is favoring sellers at the time you put your house on the market.
You are not in a big rush to sell.
You want to save the typical six percent commission that a real estate agent would earn by being involved.
You have a good real estate attorney who can protect you through all the legal facets of selling your home.
You already have a potential buyer who is financially capable of buying your home.
You can detach yourself emotionally from your home.
You have the time and motivation to learn more about the selling process, answer phone calls and show your house.
FSBO Could be a Bad Idea if...
You are in a hurry to sell.
You are an uncomfortable negotiator and have a hard time handling tension, complications, and rejection.
You do not have the right information to price your home. Overpricing unnecessarily delays a sale, while under-pricing forfeits any gains you may have made by avoiding an agent's commission.
You unknowingly stumble into legal trouble because you do not have a real estate attorney on your side.
Benefits of Using an Agent
Despite some of the benefits of selling by owner, almost 9 out of 10 sellers last year opted to use a professional real estate agent. Of course, using real estate agents offers many benefits. They have access to the Multiple Listing Service, which advertises homes for sale to other agents and contains property details and sales transaction data. The agents pay for advertising and marketing costs and can often devote more time to showing the property than an owner. Most agents also have a more sophisticated knowledge of the local market and contract laws and can provide negotiation and screening skills that are integral to securing a buyer. The ideal agent also knows how to prepare a home for sale, such as proper staging techniques.
So Which is Right for You?
Only you can determine what the best solution for selling your home is. More than ever, today's tumultuous real estate market favors the use of a professional. Yet, if you have evaluated all of the pros and cons and feel confident that you can make the sale on your own, it may be worth trying to save the commission and do it on your own. Also, if you have time, it may be worth a trial run of selling FSBO for a couple months to see if you can get any action on your home. If you find your efforts unsuccessful, there are plenty of agents out there looking for a listing.