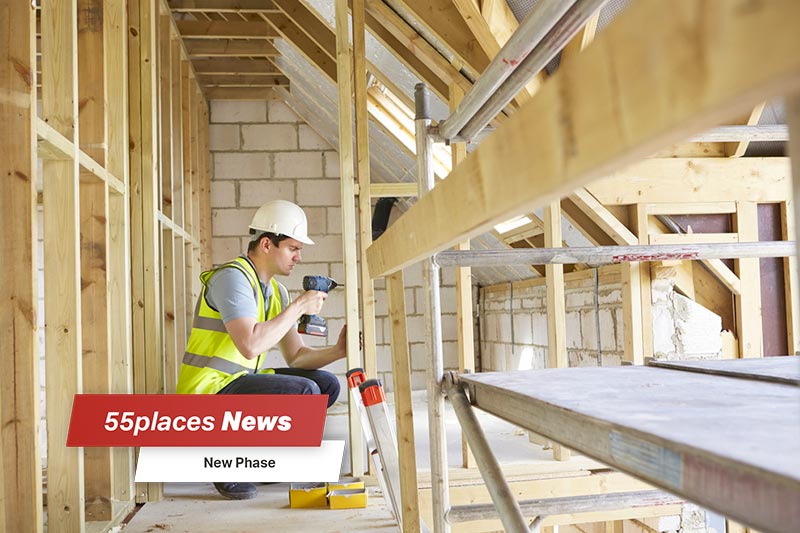 Mosaic at West Creek, a 55+ active adult community in Goochland, Virginia is now in its first phase of construction. Located a 30-minute drive from Richmond, Mosaic at West Creek will comprise of 508 attached and single-family homes when completed. Eventually, there will be 11 models to choose from.
The 200-acre community will be one of the biggest property developments ever seen in Goochland County, with homes initially priced in the mid $300s. Mosaic at West Creek is being built by HHHunt Communities, an award-winning developer of planned communities in Virginia and North Carolina.
Plans for Mosaic at West Creek
After receiving planning permission in 2018, the first construction phase of 49 single-family homes began over the spring and summer of 2020 along with the building of the first amenity: The Conservatory. This is at the main entrance and will provide residents with a covered patio, grilling stations set around an outdoor kitchen, a fire pit, and a parterre garden.
Other homes will open section by section, though half the community's roads are already paved, and the 5,000-square-foot clubhouse is scheduled to open in 2022. At the future clubhouse, residents will find the pool and a number of sports courts. Three homes were sold by mid-April 2020, all digitally, as no foot traffic is being permitted during the coronavirus pandemic.
In addition to the clubhouse and the Conservatory, other planned amenities include an outdoor pool with a patio area, a hot tub, a fitness center, a dog park coming in 2021, and over nine miles of hiking and biking trails. There will also be several meeting rooms that can be used for multipurpose activities.
Nearby Conveniences
Mosaic's nearest medical emergency center is within a 5-minute drive, and there are several other medical facilities and hospitals within a 10- to 15-minute drive. Residents will have numerous dining options all within a 10-minute drive, including Italian bistros, roadhouses and steak houses, bars, and a winery, among others. Within a 15-minute drive, there are several shopping centers and a Walmart Supercenter. There are also several banks and ATMs within a 15-minute drive.
Golfers will be pleased to know that there are several golf clubs within ten minutes of Mosaic at West Creek, including the Richmond Country Club and the Kanawha Club. Even closer, the Kinloch Golf Club is right on the community's doorstep. Kinloch was recently rated by Golf Digest as number 53 in America's 100 Greatest Golf Courses, and it's the best course in Virginia. Tennis players will find many courts and clubs within 15 minutes of the community.
For those who enjoy the outdoors, there are several parks and gardens close to Mosaic. These include The Butterfly Garden, Tuckahoe Creek Park, Park Ridgefield, and Bogeys Sports Park which has mini golf, a putting green, a driving range, and batting cages.
Living Near Richmond, VA
Residents of Mosaic at West Creek will also enjoy easy access to the attractions of the state's capital city which is only 20 miles away. This has all the amenities and entertainment that you would expect from a city of over 200,000 people.
Richmond has several museums and Civil War sites, alongside other historic buildings, including churches and manor houses, some dating back to the 15th century. For music lovers, Richmond is also home to the Virginia Opera, the Richmond Symphony, and the Richmond Repertory Theater. There's also a wide choice of theaters and cinemas, several sports stadiums, numerous parks and outdoor recreation areas, and some theme parks within easy reach.
There's no doubt that Mosaic at West Creek is well located to take advantage of the surrounding attractions, and it's worth checking out now that the first phase of construction is well underway.