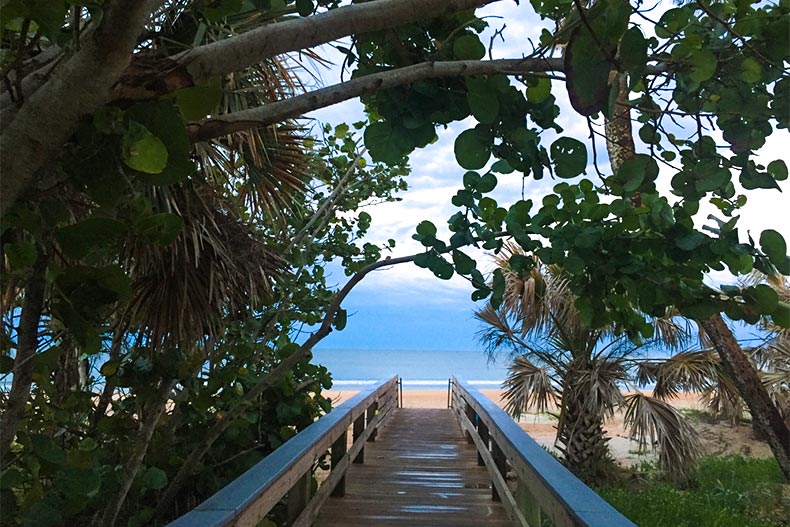 Active adult buyers looking for a Florida retirement community for the present or the future have a lot of options, and for many people - the Atlantic Coast is the place they want to be. There are lots of high-profile communities attracting a lot of attention, but don't overlook the quieter options.
Huntington at Hunter's Ridge is one such 55+ community in Ormond Beach, Florida. New single-family and attached homes have been under construction since 2015, and multiple builders have contributed to the residential neighborhood. The community has recently announced that the newest builder to join the development is Platinum Builders
Plans for Huntington at Hunter's Ridge
Plans now include space for 326 homes, and an additional 200 lots are currently being developed and discussed. Platinum Builders specializes in a customized and customer-centric home building experience, which means buyers interested in a Platinum home at Huntington at Hunter's Ridge will be able to have as much input as they'd like in the type of home that's created for them and the finishes that are included.
The locally owned company focuses on real estate in Ormond Beach and New Smyrna Beach. They bring some unique benefits to the communities they build, including in-depth knowledge of the area, experience, dependability, and values such as customer service and industry leadership. The collection of homes designed and built by Platinum Builders will be called The Villas at Huntington.
There are a number of amenities available to residents, and lifestyle clubs and social activities will keep calendars busy. However, the community is also serene and relaxed, and a great place for active adults who also value down time and peace.
Ormond Beach Real Estate with Zero Maintenance Living
There's low-maintenance living and then there's zero maintenance living. Huntington at Hunter's Ridge engages the services of a professional management company and a homeowners' association that takes care of everything that homeowners may need.
They stay on top of the lawn care and landscaping, and they even take the time to do some pressure washing when homes require it. They also manage the exterior painting and mulching and irrigation. All of these services and attentions leave residents with more time and less stress.
Additional Models and Builders
Attached villas in buildings housing two, three, and four units are already under construction, and there are also single-family homes for buyers who want more space and privacy. Currently, Gallery Homes of Deland provides single-family homes that come in models that priced from the mid $200s to the low $300s. They have between 1,826 and 2,235 square feet, and floor plans include homes with two or three bedrooms, two bathrooms, and two-car garages.
Additional homes are provided by Holiday Builders Homes and have floor plans that are between 1,517 and 2,003 square feet. Most have three bedrooms and two bathrooms with attached two-car garages.
Granada Homes has built attached homes within the community, and there are four floor plans with two bedrooms, two bathrooms, and two-car garages. Some models also have a den.
Huntington at Hunter's Ridge Lifestyle
Amenities in the community include The Club, a 12,500 square-foot clubhouse that includes a fitness center, yoga studio, great room, and a bar. Residents can access a private wine cellar and wine lockers, and use the card room and the library.
There's also a lot of space for athletics and recreation. Three pools are around the community, there are tennis courts and pickleball courts, and a softball field. A fishing pier allows residents to see what they can catch or admire gorgeous sunsets over the water. Seasonal parties and community events are frequently held, and neighbors enjoy getting to know one another.
Exploring Ormond Beach
Just 10 minutes north of Daytona Beach, Ormond Beach is a popular destination for surfers and water lovers. It has exciting beaches with large waves, beach volleyball games, and restaurants near the water with daily seafood specials. Tomoka State Park is a fun place for nature lovers and history buffs. It was once a Native American settlement, and today locals love to take out the canoes and kayaks or do a little fishing from the boat ramp.
The Ormond Memorial Art Museum and Gardens focuses on creative works of nature and beachscapes, while The Ocean Art Gallery features local artists and gifts.