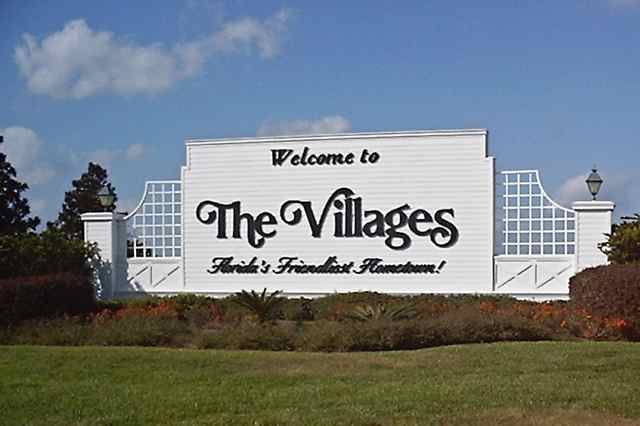 Active adult communities are designed to create an environment where residents are encouraged to enjoy social activities, clubs, and special interest groups. The team at 55 Places has compiled a list of the most active retirement communities in America as determined by the number of community clubs offering unique activities to engage residents in an active and exciting social lifestyle.
The 20 most active retirement communities feature at least 70 different clubs and offer countless amenities and activities. Meeting new people, trying new things, and having fun is easy for residents living in these impressive active lifestyle communities.
1. The Villages – The Villages, FL As one of the largest active adult communities in the world, The Villages has an outstanding offering of clubs, events and amenities including over 500 holes of golf. Every week a newsletter of approximately 50 pages highlights the amazing selection of social activities and community happenings. The Villages is home to over 1,000 clubs and groups representing nearly every interest imaginable. With so many options it is easy to pursue new interests while meeting new people and making new friends.
2. Laguna Woods Village – Laguna Woods, CA Formerly known as Leisure World, Laguna Woods Village is the largest 55+ community on the west coast and has a line-up of activities to fit any interest. Over 250 different community clubs cater to interests ranging from aerospace to yachting as well as art, astronomy, foreign policy, gardening, photography, tennis, theater and many more including cultural, heritage and religious groups as well. Residents also have access to an impressive offering of over 100 continued education classes offered through the Saddleback College Emeritus.
3. Rossmoor – Walnut Creek, CA The Rossmoor community was developed over 30 years and today offers nearly 200 clubs and groups dedicated to a wide variety of interests. Antiques, aviation, ballroom dance, ceramics, cycling, pickleball, poker, singing, volunteering and yoga are just a few of the resident interest clubs. Rossmoor homeowners easily keep up-to-date on community happenings thanks to the weekly neighborhood newspaper and the community cable channel. The activity calendar ensures it is easy to get started learning something new or to enjoy a favorite pastime.
4. Sun City – Sun City, AZ Sun City was the very first active adult community and still today is one of the most impressive. With over 44,000 residents and countless amenities, the community is an exciting destination for enjoying an amazing retirement. There are an estimated 200 clubs and special interest groups ensuring residents can easily find like-minded friends to share common interests. Sun City residents are also very active with volunteer work, giving this retirement destination a strong sense of community and resident participation.
5. Sun City Center – Sun City Center, FL Near Tampa, Florida, Sun City Center is an impressive 55+ community with a vibrant lifestyle and dedicated residents. The community is run completely by resident volunteers who take great pride in creating an exciting social atmosphere. Every day there is something special happening whether it is a casual game night, educational seminar, bocce ball tournament, golf league,  or an extravagant community party. Nearly 200 clubs and groups offer residents a wide variety of opportunities to pursue their favorite hobbies and activities.
Active adult communities are wonderful for bringing together people who share common interests as well as for introducing people to new hobbies. Living in a vibrant active adult community gives residents opportunities to finally try things they've always wanted to do and gives them a fulfilling environment to participate with friends who share similar passions. The remaining communities rounding out the list of the most active retirement communities in America feature 70 or more special interest clubs and countless activities to support a vibrant active adult lifestyle.
6. Del Webb at Lake Oconee – Greensboro, GA
7. Sun City Grand – Surprise, AZ
9. Sun City West – Sun City West, AZ
11. Timber Pines – Spring Hill, FL
12. Village at Deaton Creek – Hoschton, GA
13. Sun City Summerlin – Las Vegas, NV
14. Sun City Carolina Lakes – Fort Mill, SC
15. Sun City Huntley – Huntley, IL
16. Spruce Creek Country Club – Summerfield, FL
17. Kings Point – Sun City Center, FL