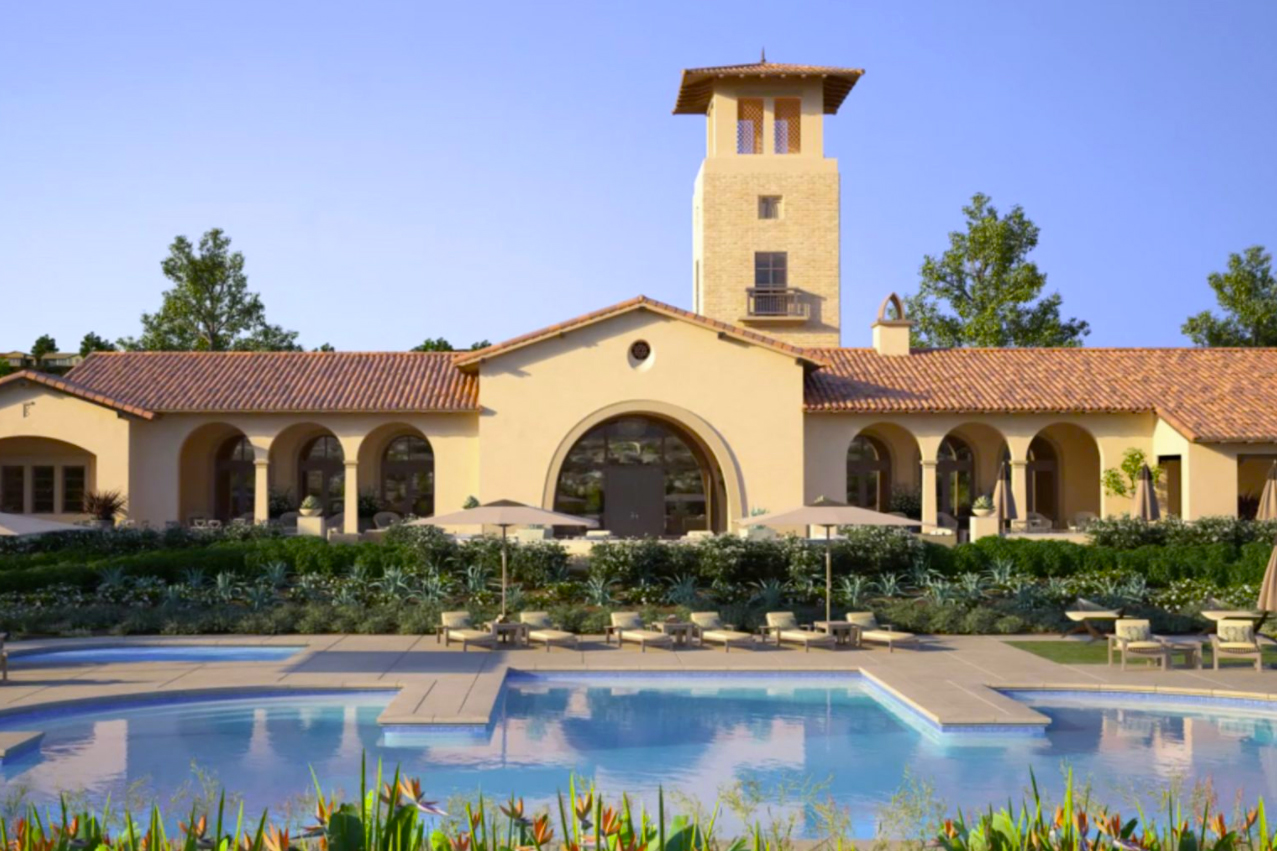 Foremost Companies has broken ground on the new clubhouse at its 55+ community of Terramor in Corona, California. The Terrace Club, which will be the private clubhouse for active adult residents of Terramor, will offer 20,000 square feet of indoor social space and an outdoor six-acre recreational area that's slated to open summer 2018.
The clubhouse will feature amenities such as an arts and crafts studio, multi-purpose rooms, an indoor pool, fitness center, steam rooms, an outdoor pool with cabanas, outdoor cooking area and fireplace, and tennis, bocce ball, and pickleball courts. It will also host a gym and wellness center where residents will be able to take fitness classes as well as utilize locker rooms with saunas.
The six-acre outdoor recreational area will focus on the area's natural scenery in order to promote an active lifestyle. In addition to the Terrace Club, Terramor also has The Veranda, a recreational club for all residents that opened in May 2017. It features a conference and event space, fitness center, BBQ and game area, outdoor pool, toddler pool with a beach entrance, and an outdoor patio.