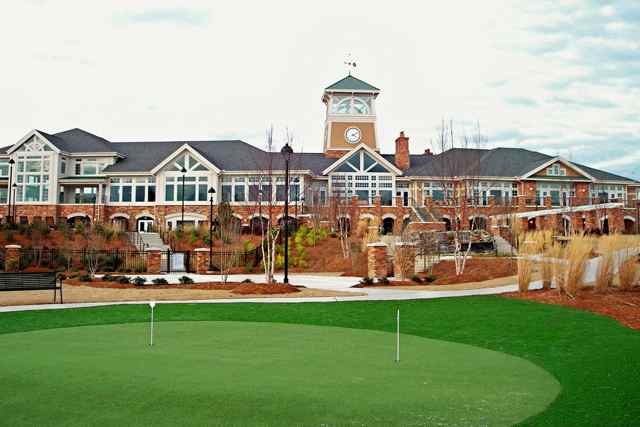 The Durham News recently reported that PulteGroup has won City Council approval to build a North Carolina retirement community in Durham County. While the plans are in their early stages, the new Del Webb community has been zoned for 1,314 units. This is great news for active adults in North Carolina's Raleigh-Durham area, and another step in the right direction toward a recovering housing market.
No longer is the Tar Heel State a pit stop by way of Florida, it's a thriving retirement destination famous for its beautiful and diverse climate, friendly beaches, active adult communities, and flourishing cities. North Carolina's Raleigh-Durham area, also known as Research Triangle, is home to high-tech companies, excellent healthcare, respected universities, and professional sports teams. Shopping centers, restaurants, and entertainment venues are also abundant.
The PulteGroup has already enjoyed success in Cary with their Del Webb brand at Carolina Preserve, a North Carolina community boasting a 34,000 square-foot clubhouse, indoor and outdoor swimming pools, a state-of-the-art fitness center, multiple sports courts, hobby and game rooms, and plenty of space for socializing with friends.
Now that Carolina Preserve is reaching completion, there will be an increased demand for North Carolina retirement communities. And although it will be three or four years before PulteGroup's new Del Webb community is ready to sell, homebuyers can buy new construction and resale homes in nearby retirement communities, including Carolina Arbors.
Though the housing market has impacted neighborhoods throughout the country, many active adult communities have managed to hold up better than adjacent all-age communities. There are various reasons for this trend, but the most common is that there tend to be fewer foreclosures in active adult communities. Therefore, the development of new age-restricted communities in the Raleigh-Durham area can be seen as a positive sign for the future market.
While it's too early to know what amenities and housing the PulteGroup's new active adult community will contain, the City Council's approval for zoning, annexation, and utilities is a step in the right direction.