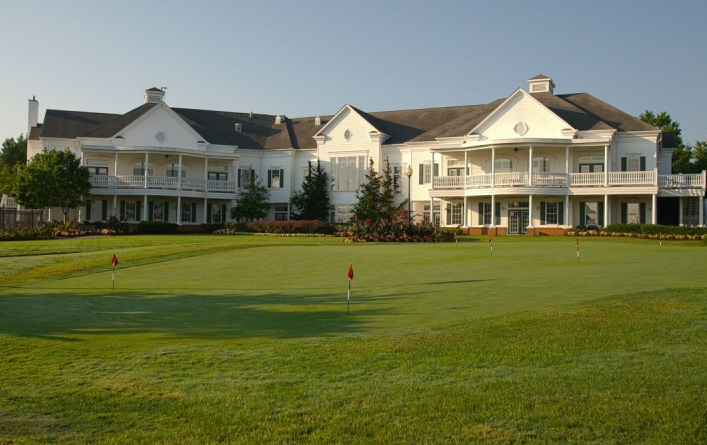 Retirees living in Heritage Hunt in Gainesville, VA, have something to be proud of these days. Heritage Hunt's HOA won the prestigious 2015 Humanitarian Community of the Year award for the fourth time since 2002. Heritage Hunt's HOA was awarded by the Community Associations Institute Washington Metro Chapter. This honor is given to community associations that best demonstrate outstanding community service, environmental service, political activism, and charitable work to other areas outside of its own association.
This established HOA is active in helping non-profit agencies and local organizations, as well as sponsoring numerous charitable events throughout the year. Members of the HOA organize, participate, and volunteer in a variety of community services and charitable causes.
Some of the humanitarian efforts from the various Heritage Hunt HOA groups include hosting a golf tournament and raising $1.3 million for cancer research, donating 5,000 blankets to local shelters, assisting local youth in the community, helping charities establish grants, and supporting organizations like Ronald McDonald House, Pop Tops, and Crossroads Connections enhance their mission values. In the past, Heritage Hunt has also organized a notable "Charity Classic" event that consisted of a five-mile walk/run, casino night, and live auction to support cancer survivors and research for the American Cancer Society.
Heritage Hunt is known for being a vibrant active adult community but also a caring and giving one. Residents organize and sponsor about 10 charitable events each year. They participate in groups like Blanket and Quilters Club, School Volunteers, HH Women's Organization, and Giving Circle. Retirees involved in these clubs dedicate their time and donate money to great charitable causes that can help people on a local and national level.
Heritage Hunt is a 55+ community that was developed by Lennar Homes and Patriot Homes between 1998 and 2009. This 1,863-home neighborhood provides multiple resort-style amenities as well as a long list of activities, clubs, and events that keep residents involved with the community when they're not pursuing humanitarian efforts that help give back to the community. Heritage Hunt's HOA has definitely made this active adult development stand out with the highly regarded 2015 Humanitarian of the Year award.