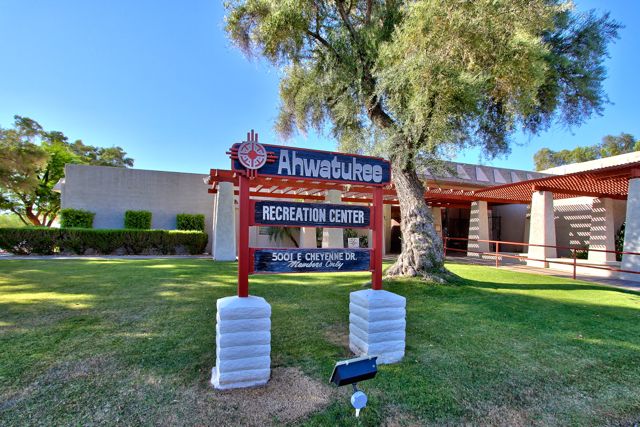 Looking for a 55+ home in the Phoenix area with a vibrant social scene and resort-style amenities without a heavy price tag? Look no further than Ahwatukee Retirement Village in Arizona!
Local Attractions
This active adult community is located within the capital of Arizona, as well as the largest city in the state. Ahwatukee is just one of over a dozen urban areas that make up the city of Phoenix. This means that plenty of entertainment venues, including cultural attractions like art galleries, theater, and musical performances are all within easy reach.
Ahwatukee Retirement Village is situated in a prime location less than ten miles from Phoenix Sky Harbor International Airport and about 20 minutes from Mesa, Chandler, and Tempe.
Amenities
This age-restricted community in Phoenix has a recreation center that includes three facilities. The main building of the Ahwatukee Recreation Center (ARC) includes a ballroom for formal events, a multipurpose room for smaller gatherings, and a conference room for meetings. There you'll also find rooms for cards, games, and billiards. The second building that makes up ARC is the Arts & Crafts building. It houses multiple studios and shops for ceramics, arts and crafts, lapidary, stained glass, and woodwork. Lastly, the Health & Wellness Facility includes indoor and outdoor amenities to stay fit all year long. There are indoor and outdoor swimming pools, a fitness center and aerobics studio, as well as a sauna. With courts for shuffleboard, tennis, bocce, and pickleball, there are endless opportunities to enjoy some friendly completion.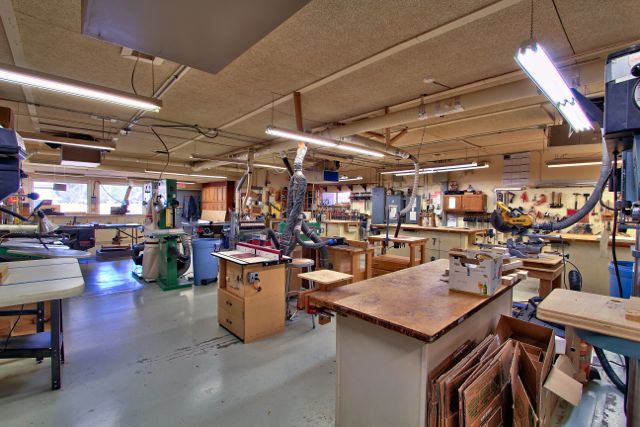 The arts and crafts building is where residents can paint, create stained glass or ceramics as well as work in the workshop.
Residences
Ahwatukee Retirement Village includes 1,686 single-family and attached homes. Available on a resale-only basis, homebuyers can select from a large variety of sizes, styles, and price points. All homes provide main-level living and low-maintenance exteriors. Classes and events are held daily for residents of Ahwatukee Retirement Village. Whether you're focused on fitness, education, or crafts, you'll be sure to find a neighbor who shares the same interest.
For those considering retiring in Phoenix but don't want to deal with the hassle of building a new home, Ahwatukee Retirement Village is well worth a visit!