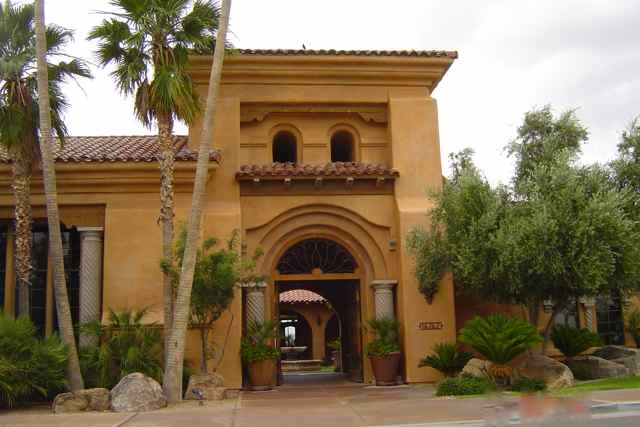 Nestled between scenic mountain views and downtown Phoenix, PebbleCreek is a beautiful active adult community which welcomes residents 55+. This luxurious Robson community boasts two amenity-rich clubhouses, two golf courses, fabulous homes, and numerous activities designed to support an active lifestyle.
Golf at PebbleCreek
Golf at PebbleCreek includes two spectacular courses: Eagle's Nest Golf Club and Tuscany Falls Golf Club. Stretching over 6,790 yards, Eagle's Nest's championship course will challenge and delight as it winds past seven lakes and features stunning views of the White Tank Mountains.
Tuscany Falls, designed by well-known golf course architect Dick Bailey, features rolling fairways and strategic bunkers while providing enjoyable play for golfers of any skill level. In addition to the main golf courses, PebbleCreek offers everything needed to support its resident golfers. There are practice facilities and driving ranges, as well as fully stocked golf pro shops. Many residents also keep their own golf cart to use on the course and around the community.
PebbleCreek's Many Amenities
Though PebbleCreek's beautiful golf courses create a backdrop for the community, a wide range of amenities can be found at the Eagle's Nest Country Club and Tuscany Country Club. Each of these spacious clubhouses provides their own high-end amenities and activities and are open to all PebbleCreek residents.
The Eagle's Nest Country Club creates an ideal center for PebbleCreek's social community. This 40,000 square foot clubhouse includes amenities such as the grand ballroom and auditorium, a fitness center, multipurpose meeting rooms, a billiards room, and a library. It also houses the Creative Arts Center which includes several art and hobby studios, as well as a gallery to display completed work.
PebbleCreek's Tuscany Country Club is primarily a sports and aquatics center. Here residents can stay fit with many indoor and outdoor amenities including the state-of-the-art fitness center which has its own aerobics and dance studio and an indoor lap pool. The outdoor resort-style pool features beach-access and a resistance walking channel, while a separate pool is available for visiting grandchildren.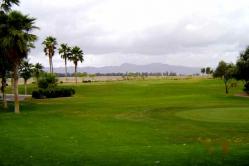 The Tuscany Falls Golf Club showcases dramatic mounding, rolling fairways, and strategically placed bunkers. It is a 6,640-yard par-72 course.
The outdoor amenities at the Tuscany sports complex include numerous sports courts. There are seven lighted tennis courts and two stadium courts. Eight pickleball courts and four bocce ball courts offer plenty of recreation for both friendly or competitive games.
Dining out is easy for PebbleCreek residents when they enjoy an exceptional meal at Toscana's Restaurant and Lounge. This on-site, full-service restaurant offers a balanced menu which is perfect for a casual lunch with friends or an elegant evening out.
The residences at PebbleCreek display a wide variety of styles in both resale and new construction homes. The community opened in 1994 and has developed gradually, creating a distinctive mix of beautiful homes.
Upon completion, PebbleCreek will have 6,200 single-family homes. Those looking for an upscale golf community in the Phoenix area should be sure to add PebbleCreek to their list. This lovely Robson community offers luxurious clubhouses, spectacular golf courses, finely-crafted homes, and all of the amenities needed for country club living.