9 minute read
Retirement has transformed into an invigorating phase, brimming with new opportunities and connections. As the demand for tailor-made communities for those aged 55 and above soars, we've compiled a curated list of the finest 55+ havens. From coastal retreats to urban hubs, we explore the top communities with exceptional amenities, enriching activities, and a strong sense of camaraderie.
Join us as we uncover the best places to enjoy your retirement to the fullest!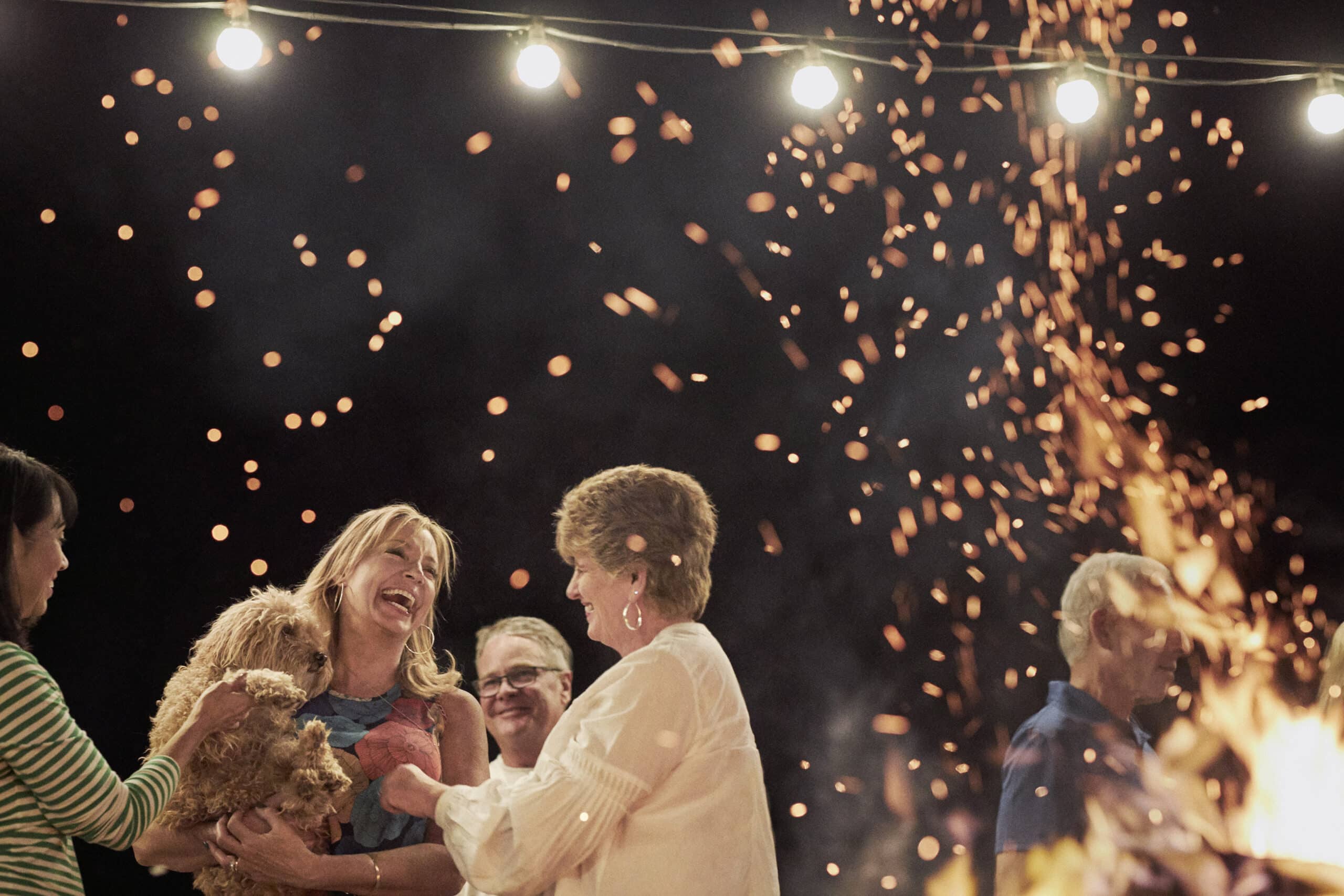 Download Our Homebuying Guide
Not sure where to start? Our homebuying guide can help you take the first step.
High $100ks – Mid $600ks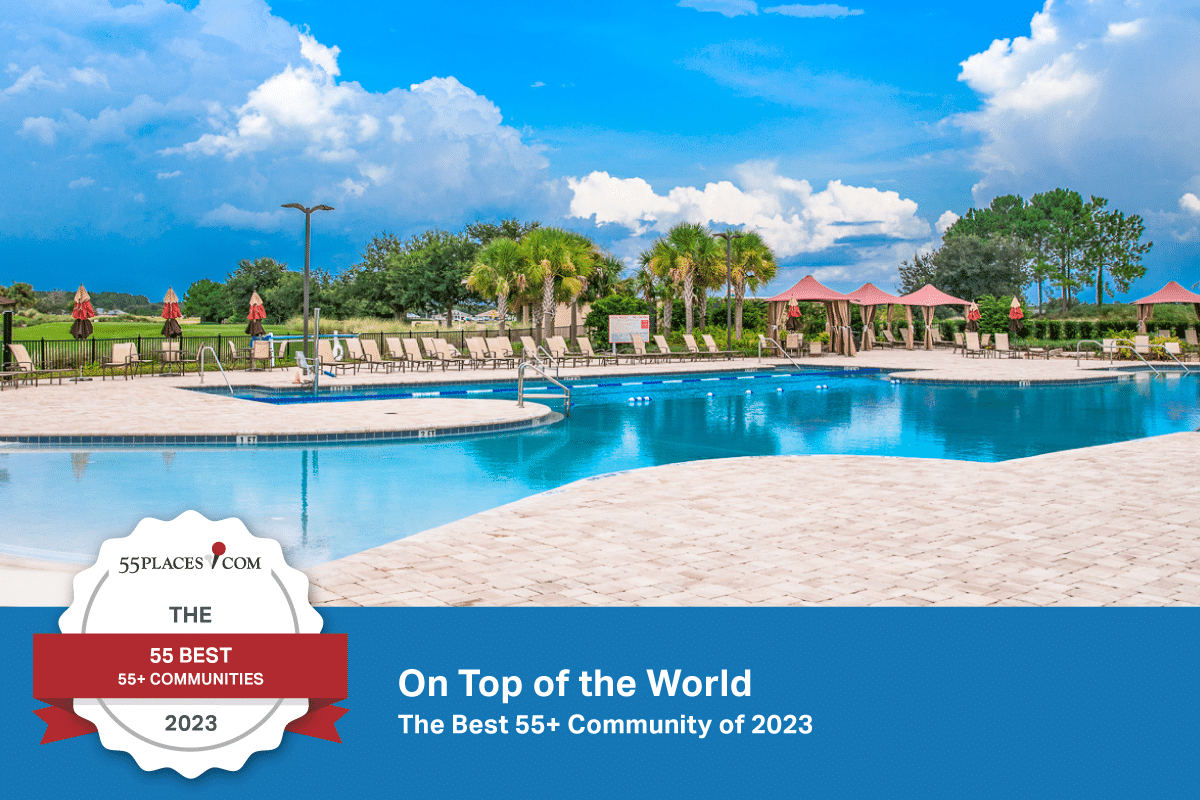 Nestled in the heart of Florida, On Top of the World offers an unparalleled retirement lifestyle. With its prime location near Ocala, residents enjoy easy access to city amenities while basking in a tranquil setting. This vibrant community boasts a wide variety of amenities, including golf courses, fitness facilities, scenic trails, and much more.
What truly sets this enclave apart is its strong sense of community, where neighbors become friends through clubs, social events, and shared passions. From cozy villas to spacious homes, On Top of the World allows residents to spend their retirement surrounded by beauty and boundless recreation opportunities. Because of this, On Top of the World earned the top spot for this year's award!
Low $200ks – High $1Ms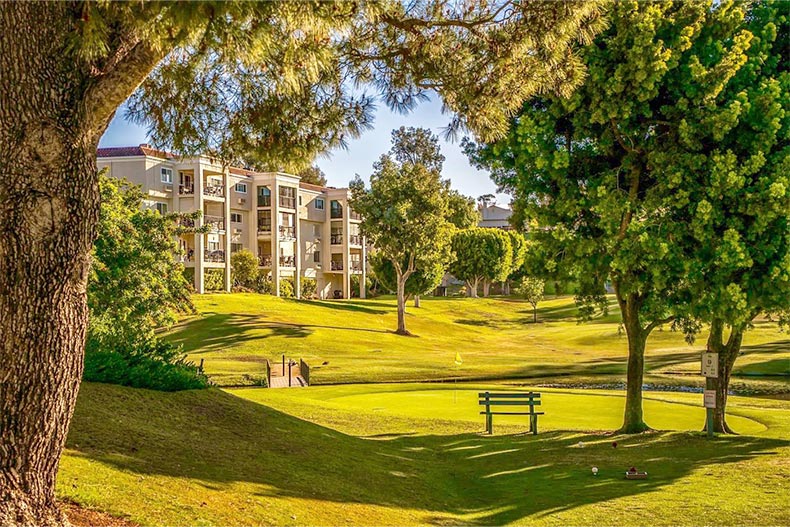 Discover an unparalleled 55+ lifestyle at Laguna Woods Village in scenic Southern California. With 12,700 homes and an extensive range of amenities, this community redefines retirement living. Seven dynamic clubhouses and 250+ clubs offer a diverse array of interests, from arts to sports. Enjoy a performing arts center, a championship golf course, and fitness facilities.
Outdoor enthusiasts thrive with golf, tennis, pickleball, and more. Five pools, two garden centers, and an equestrian center cater to relaxation and leisure. Housing options abound, from single-family homes to co-ops, all within a gated community prioritizing safety and ease. Located minutes from the beach and surrounded by attractions, Laguna Woods Village ensures a vibrant retirement.
Low $300ks – Low $700ks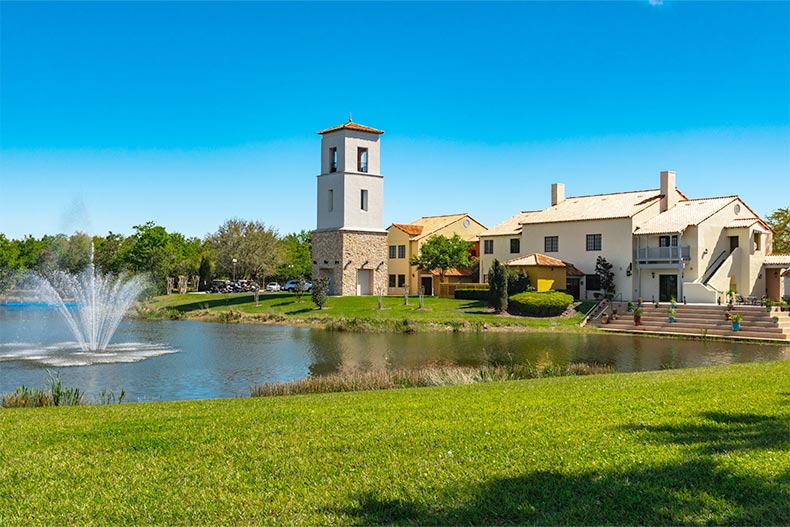 Solivita is a thriving 55+ community in Kissimmee with over 4,300 acres. Boasting 150,000 square feet of amenities amid natural beauty, this gated community offers diverse home collections and models. Also, the Stonegate Golf Club features scenic courses and dining options.
Embrace low-maintenance living with over 150 social clubs and a bustling calendar of events, ensuring an engaged and active lifestyle. Situated an hour from Orlando, Solivita provides easy access to necessities, health care, and entertainment. Nearby Cypress Parkway offers restaurants and shops, while nature enthusiasts and golfers have ample options. Discover the vibrant Solivita community and make the most of your Florida retirement!
Mid $300ks – Mid $1Ms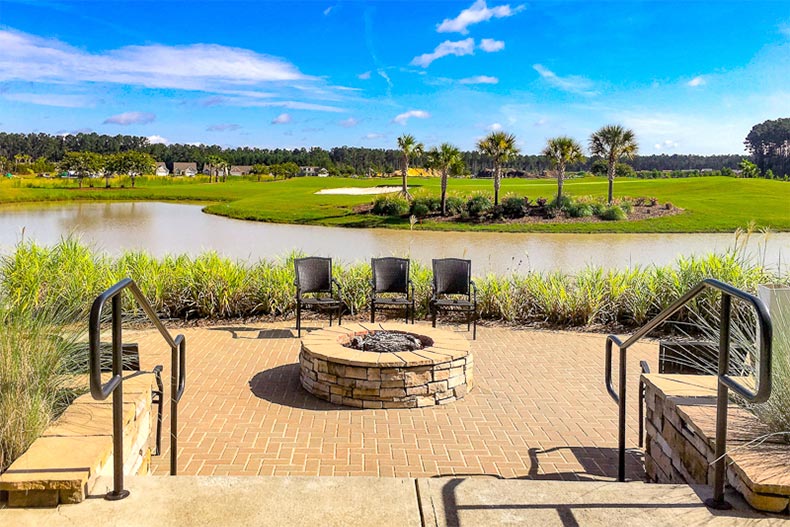 Sun City Hilton Head stands as a beacon of exceptional 55+ community living. This remarkable enclave offers a harmonious blend of natural beauty, modern amenities, and vibrant social connections, creating an ideal haven for those seeking a fulfilling and active retirement.
At the heart of Sun City Hilton Head's appeal is its prime location, allowing residents to savor the charm of the Lowcountry while remaining connected to contemporary conveniences. The community's extensive range of activities caters to a diverse array of interests, from golf and fitness facilities to engaging social clubs. Whether indulging in the area's natural splendor, partaking in leisurely pursuits, or relishing moments of relaxation, Sun City Hilton Head presents an opportunity to make the most of your South Carolina retirement.
Mid $300ks – Low $800ks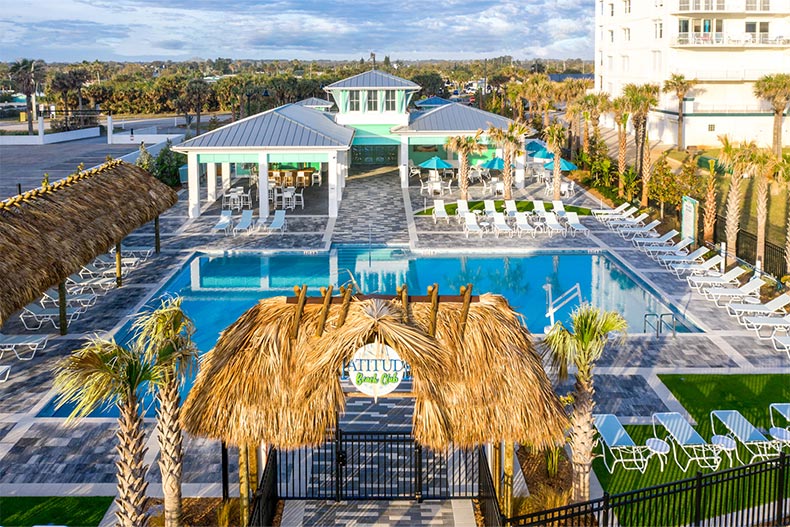 Latitude Margaritaville is a vibrant and unique 55+ community that embodies the spirit of endless relaxation and carefree living. Inspired by the iconic Jimmy Buffett, this enclave offers a one-of-a-kind experience, combining the allure of tropical paradise with modern amenities and a strong sense of community.
At Latitude Margaritaville, every day feels like a vacation! The prime location offers easy access to the beautiful Florida coastline, allowing residents to bask in the sun, sand, and surf at their leisure. The community's amenities reflect the Margaritaville vibe, with features like resort-style pools, tiki bars, live entertainment venues, and fitness centers. This ensures that residents can enjoy a life filled with leisure, wellness, and entertainment, all while surrounded by a tropical-inspired ambiance.
Mid $100ks – Low $800ks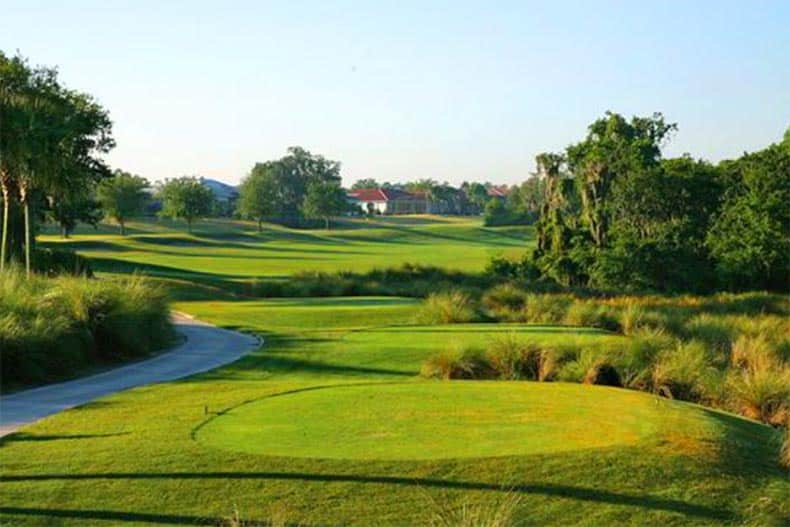 Sun City Center is a thriving 55+ community near Tampa. With over 11,000 residents, it offers affordable homes, resort-style amenities, and a vibrant lifestyle with 200+ clubs. Its three amenity campuses provide fitness, social, and hobby spaces, along with eight golf courses. Homes come in diverse styles, and residents enjoy a low-maintenance, golf cart-friendly environment with easy access to shopping, dining, and health care. Experience an engaging coastal lifestyle in Sun City Center.
Mid $100ks – High $300ks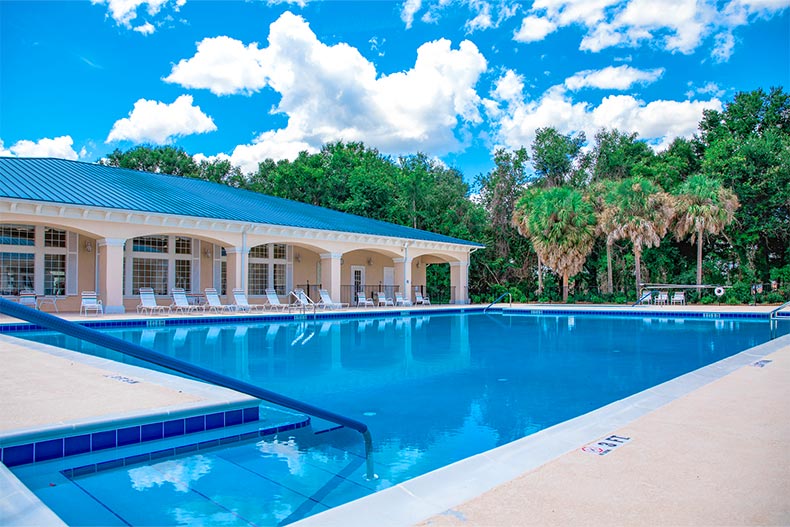 Oak Run offers an active lifestyle with five clubhouses for recreation. The Palm Grove Club is the focal point for all community social and fitness activities. The Island Club features specialty pools, including a lap pool, a pool for aquacise, and a lounge pool. Also, the Aqua Sports Club offers an indoor pool and spacious sundeck, while The Orchid Club provides fitness facilities, art rooms, and a large ballroom. Outdoors, there's an Olympic-sized swimming pool, athletic courts, and an 18-hole golf course.
Homes range from 1,112 to 2,275 square feet with various plans. The homeowners' association (HOA) manages the home maintenance, allowing residents to enjoy over 100 activities including golf, tennis, and crafting. Also, Oak Run is near Ocala, offering easy access to essentials, parks, and golf courses.
Low $300ks – Low $1Ms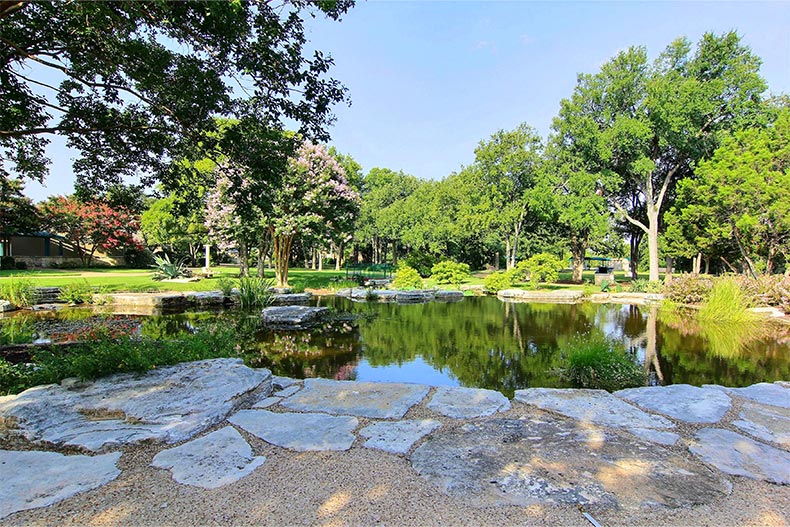 Sun City Texas, a Del Webb community in Georgetown, offers an active lifestyle with various amenities. With a blend of new and resale homes, residents enjoy a range of housing options. The community also provides easy access to Austin's cultural scene while maintaining the charm of small-town living.
Amenities include several recreation and activity complexes, pools, a fitness center, and golf courses. Outdoor enthusiasts can explore trails, sports courts, and nature preserves. Residents benefit from an HOA for home maintenance, while numerous clubs and activities provide social engagement. Also, Georgetown offers shopping, dining, and health care options. With parks, golf courses, and Lake Georgetown nearby, outdoor activities abound.
High $100ks – High $300ks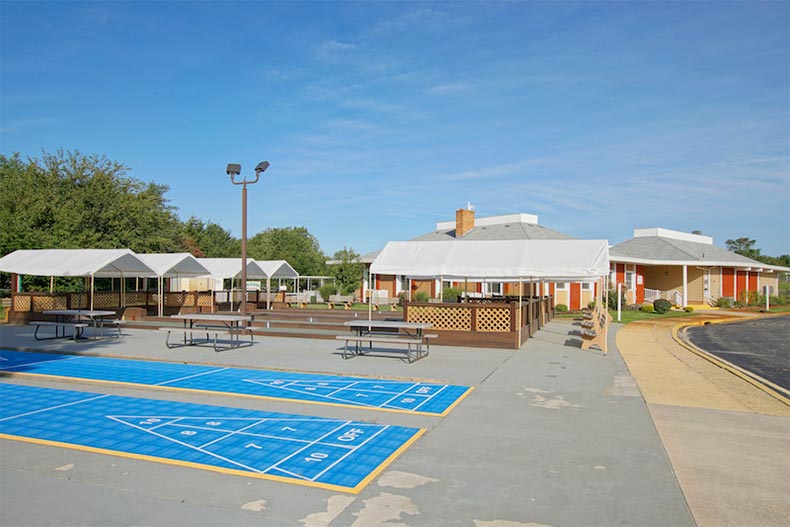 Located in Toms River, Holiday City at Berkeley offers dynamic 55+ living with distinct neighborhoods like Holiday City South, Holiday City Carefree, Holiday City West, and Holiday City Heights, totaling over 10,000 residences. With convenient access to daily needs, local attractions, and Atlantic beaches, it's an ideal choice for those seeking houses for sale in Toms River.
Amenities are at the heart of this community, featuring six clubhouses with ceramics, crafts, card rooms, libraries, and fully-equipped kitchens. Outdoor options include horseshoe pits, shuffleboard, bocce ball, and tennis courts, along with inviting pools. Homes are thoughtfully designed, offering a range of floor plans, from 757 to 1,852 square feet, with two bedrooms, one to two bathrooms, and various upgrades.
High $100ks – High $1Ms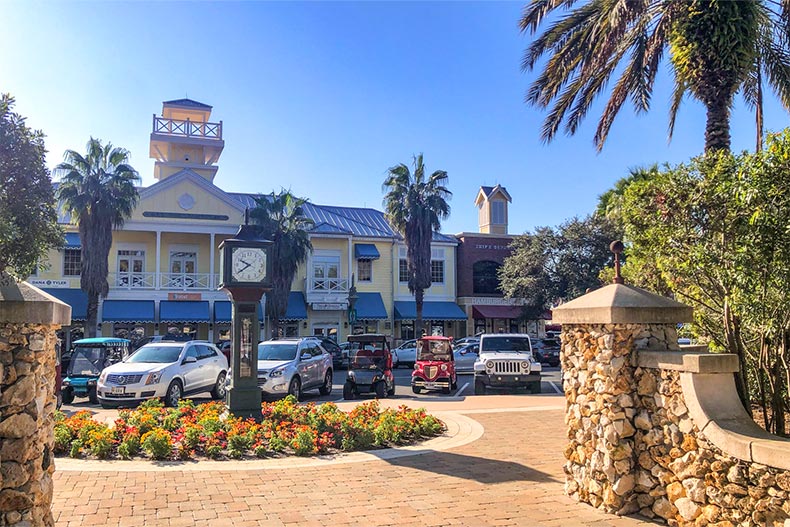 The Villages in Florida is an expansive age-restricted active adult community, originally established in 1978 as a small neighborhood and now spanning three counties! With over 20,000 acres and a network of golf-cart-legal streets, it's a self-sustaining town offering a vibrant lifestyle. The community boasts various amenities, including retail, restaurants, health care, and recreational facilities, drawing retirees from around the world.
Residents enjoy over 35 community centers, 80 outdoor pools, and 41 golf courses. The community features three town squares hosting entertainment and numerous retail options. The Villages offers extensive recreational options, including sports courts, fishing lakes, softball fields, and even a polo field.
Conveniently located near attractions, shopping, dining, and health care providers, The Villages is a hub for active adults seeking an engaging community in Central Florida.
More of the 55 Best 55+ Communities
Methodology
To get the list of the 55 best 55+ communities, we first identified over 2000 active adult communities on 55places.com with an age restriction. We then created scoring categories that took into account the popularity of the community on 55places.com (both pageviews and additional information requests), the number of available homes for sale, as well as internal sales data. We then scored and weighed all the data from each category to finalize the top 55 communities.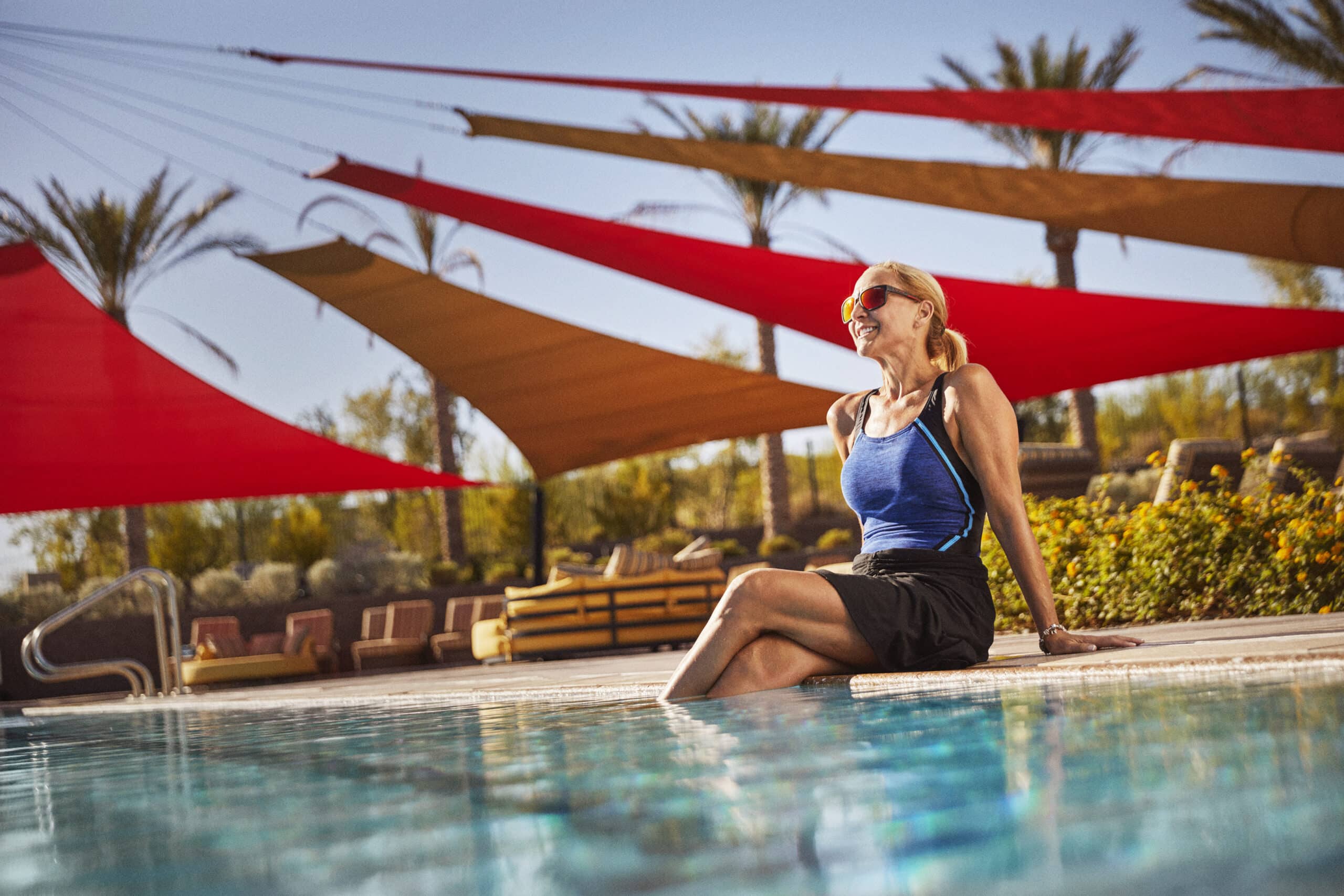 Discover what's next.
To learn more information or connect with a real estate expert, contact us today.